Wizz Air exploits St Petersburg's seventh freedom rights
Wizz Air is expanding its presence at St Petersburg's Pulkovo Airport, just three weeks after Russia's Ministry of Transport (MOT) awarded seventh freedom rights to foreign airlines from 30 countries on services to the city.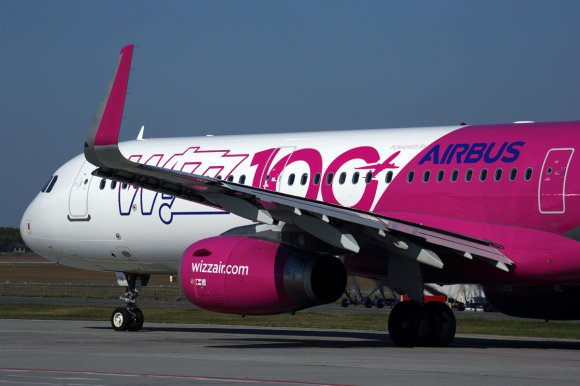 Central and Eastern Europe low-cost carrier Wizz Air is launching four routes from Russia's second city St Petersburg.
Flights from Pulkovo Airport to Bratislava in Slovakia will be 4x-weekly from June 1, 2020, with a 2x-weekly service to Vilnius in Lithuania starting two days later.
The airline will then add routes to Bucharest in Romania and Sofia in Bulgaria from July 1 and 2, respectively, both of which will be 3x-weekly.
"Today's announcement underlines Wizz Air's commitment to create more and more low-fare travel opportunities for Russian travellers," Wizz CEO József Váradi said. "The four new European destinations from Saint Petersburg to Bucharest, Vilnius, Sofia and Bratislava expand our network and provide an ever-growing choice of affordable travel to European destinations on one of the youngest and greenest fleets."
On Jan. 1, 2020, Pulkovo Airport became the first in Russia to receive seventh freedom rights for foreign airlines. The seventh freedom allows airlines to commence commercial services between two foreign countries without touching its home country.
Russia's MOT approved 21 countries to operate such flights without any restrictions and a further nine with some restrictions on points of departure or arrival. The move came three months after Russia simplified the visa requirement for 53 nations arriving into St Petersburg by air.
Leonid Sergeev, CEO of Pulkovo Airport operator Northern Capital Gateway, said the airport now has "unprecedented conditions" to develop as an international aviation hub.
"We are the first in Russia to offer foreign airlines such unique market conditions. I am confident that the new Wizz Air flights will be in high demand both among Russian and foreign travelers," he said.
Wizz Air began operating Budapest-St Petersburg flights in August 2017, while Wizz Air UK began London Luton-St Petersburg services in October 2019.
The 21 countries granted seventh freedom traffic rights without restrictions include Belgium, Denmark, Ireland, Norway and Portugal.
Nine other countries have been approved to operate seventh freedom rights but with the following restrictions on points of departure or arrival:
| | |
| --- | --- |
| Country | Restrictions |
| Austria | All cities except Vienna |
| Bulgaria | Only flights allowed to Sofia |
| Cyprus | All cities except Larnaca and Paphos |
| Czech Republic | All cities except Prague |
| France | All cities except Paris and Nice |
| Germany | All cities except Berlin, Dusseldorf, Hamburg, and Munich |
| Great Britain | All cities except London |
| Italy | All cities except Rome and Milan |
| Spain | All cities except Barcelona and Malaga |