Taiwan's STARLUX marks launch with network expansion plans
Taiwanese startup STARLUX Airlines is adding a fourth destination to its network with service to Cebu in the Philippines.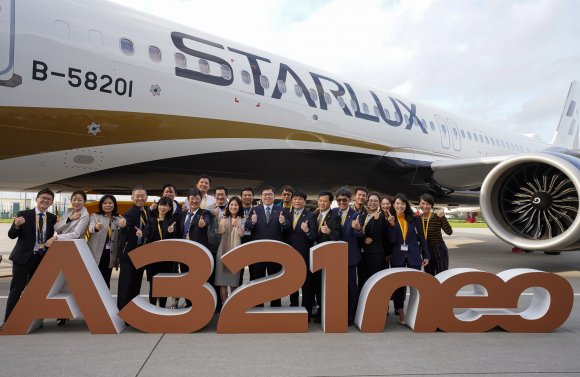 Taiwanese startup STARLUX Airlines, described as a luxury boutique airline, will operate Taipei Taoyuan-Cebu service with an Airbus A321neo aircraft. Flights will be daily from April 6, 2020.
Cebu, the host of Routes Asia 2019, will become STARLUX's fourth route, joining Taipei-Macau, Taipei-Penang and Taipei-Da Nang. According to OAG Schedules Analyser, from the w/c April 6, Cebu, Penang and Da Nang will all be 1x-daily, and Macau will be 3x-daily.
STARLUX has been founded by Chang Kuo-wei, a former chairman of EVA Air. It secured its air operator's certificate (AOC) from the Taiwan Ministry of Transport and Communications in December ahead of its first commercial flight on Jan. 23.
The airline has three A321neos in its fleet with seven more leased from GE Capital Aviation Services due by the end of 2021. In addition, it has 12 A3501000s and five A350-900s on order.
Three carriers currently operate the Taipei-Cebu sector. Philippines AirAsia provides 2x-daily Airbus A320 services; EVA Airways operates the route daily using Airbus A330-300; and Tigerair Taiwan flies three times per week on board Airbus A320.
China Airlines is also adding the route to its network from late-March. The Taiwanese airline will begin service on March 29, offering six flights per week using Boeing 737-800 aircraft.
OAG data shows that from w/c April 6, Philippines AirAsia will have a 36.3% capacity share of the total number of seats on offer, followed by EVA with 31.1%, STARLUX with 18.9% and China Airlines with 13.7%. There are currently no Tigerair Taiwan Taipei-Cebu flights scheduled after March 27.
Cebu has secured a number of new route successes in recent weeks, including Philippine Airlines' plans to serve Los Angeles from May 2 and Qatar Airways adding Doha-Cebu from April 8.