United to start hourly Washington DCA-Newark shuttle with CRJ-550 in March
The 50-seat CRJ-550, operated by United regional partner GoJet Airlines, offers majority premium seating.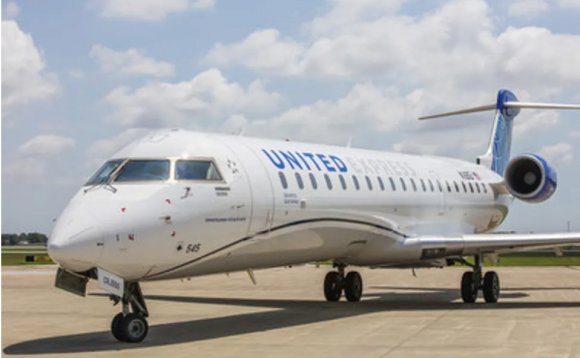 United Airlines will start an hourly shuttle service between Washington National (DCA) and Newark (New Jersey) Liberty airports using a Bombardier CRJ-550 on most flights.
The new service connecting the nation's capital and the New York City metropolitan area is set to commence March 29. The CRJ-550 seats 50 passengers in a 10-20-20 format; 30 of the seats are either domestic first class (10) or premium economy (20). Flights on the route not using the CRJ-550 will be operated with Embraer E175s.
The CRJ-550, which debuted late last year, is operated by GoJet Airlines, a United regional partner owned by Trans States Holdings.
To open up aircraft for the new shuttle service, United will drop two routes: Cleveland-DCA and Cleveland-New York LaGuardia. United will continue to serve Washington Dulles and Newark from Cleveland. It will also continue to serve Florida destinations Fort Lauderdale, Fort Meyers, Orlando and Tampa from the Ohio city.