American reasserts leading position at Miami International
Rival Delta is eyeing American's Latin American supremacy.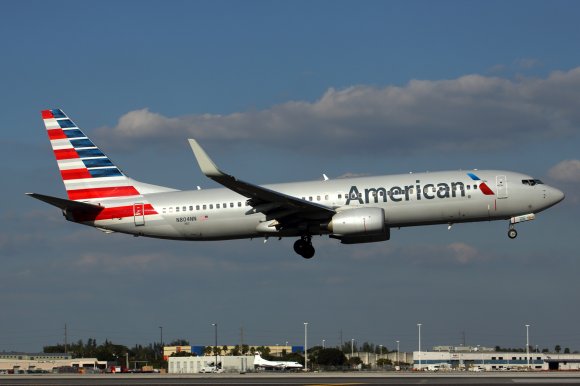 Even as Delta Air Lines moves to expand its footprint at Miami International Airport (MIA) and challenge American Airlines' Latin American supremacy among US carriers, American is reasserting its dominant position at its South Florida hub.
American carried 30.3 million passengers through MIA in 2019, the first time it has surpassed 30 million passengers at the hub. American predicts "another record-breaking year" in 2020 at MIA.
American's dominant position in Latin America took a blow when Delta last year announced it was investing $1.9 billion to take a 20% stake in LATAM Airlines and another $350 million to support the establishment of a strategic partnership with LATAM, which subsequently left the oneworld alliance, of which American is a leading member, and backed out of a previously planned partnership with American.
Still, American remains the number one carrier at MIA. It operates more than 340 daily flights from MIA to nearly 130 destinations, including service to more than 80 cities across Latin America and the Caribbean.
"American's hub at MIA, the airline's largest international gateway, has continued strengthening its footprint in Latin America and the Caribbean since being established 30 years ago and will continue its growth in 2020," American said in a statement after Delta announced it was expanding at MIA. "Set to begin this year are additional frequencies to Lima, Peru (LIM); Santiago, Chile (SCL); and São Paulo, Brazil (GRU)."