Emirates to launch fifth freedom flight to Penang, Malaysia
Penang will become Emirates' second destination in Malaysia when the Gulf carrier launches one of its shortest fifth freedom routes to the city.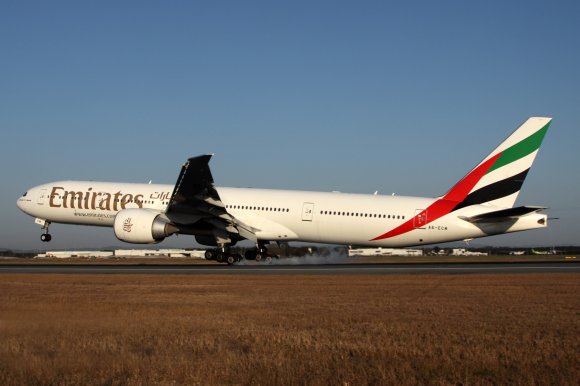 Emirates plans to launch daily service from Dubai to Penang International, via Singapore Changi, from April 9, 2020.
The destination will be the airline's second in Malaysia after its capital, Kuala Lumpur, which is served 3X-daily and is a route that has been operating since 1996. Dubai-Singapore-Penang will be operated using Boeing 777-300ER in a three-class configuration. At 600 km (373 miles), the Singapore-Penang sector becomes Emirates' third shortest fifth freedom route.
"Penang is a major center for tourism, business travel, as well as medical tourism and the increased levels of inbound travel is consistent with the growth in numbers of visitors to the country," chief commercial officer Adnan Kazim said.
"We have been serving Malaysia through our flights to Kuala Lumpur for more than 20 years, with 3X-daily service, and the introduction of flights to Penang will help us meet growing demand from leisure and business travelers, both to and from Malaysia. We are also pleased that the fifth freedom flights between Penang and Singapore will connect two sister cities and increase connectivity for passengers in Southeast Asia."
The new fifth freedom link to Penang replaces Emirates' Singapore-Brisbane route, which will cease at the end of March 2020. The new service will enable Emirates SkyCargo, the cargo division of Emirates, to offer up to 15 tonnes of cargo capacity on the flight.
The Singapore-Penang route is already competitive and is served by four carriers. OAG Schedules Analyser shows AirAsia and SilkAir each operate 6X-daily flights, while Jetstar Asia and Scoot fly 16X-weekly. Emirates' competitor Qatar Airways also flies non-stop from Doha to Penang.
Located on the northwestern coast of Malaysia, the state comprises a mainland portion as well as an island, connected by Malaysia's two longest road bridges.
Photo credit: Rob Finlayson