Route Analysis: DND-LCY, MIA-GYE, ALA-BUS
With COVID-19 travel restrictions easing in parts of the world, airlines are gradually rebuilding their networks. Routes analyzes some of the services returning as well as new routes being launched. This week we look at new services from Loganair, Eastern Airlines and Air Astana.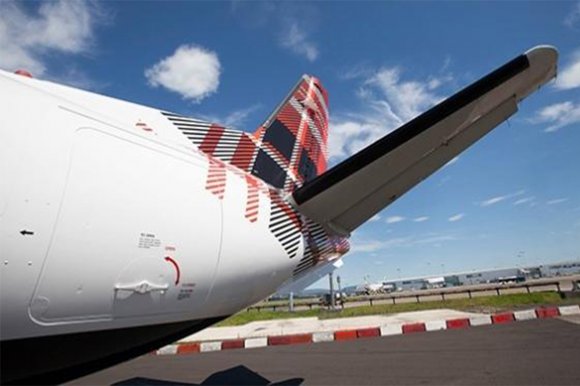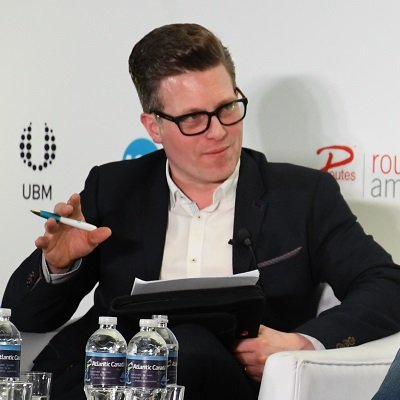 Nigel Mayes is the senior vice president, consulting and product development at ASM. Nigel has more than 15 years' experience in route development and is responsible for product development at ASM.
Dundee-London City (DND-LCY)
| | |
| --- | --- |
| Carrier: | Loganair |
| Aircraft: | ATR42 |
| Frequency: | 6X-weekly |
| Start date: | July 6 |
| Distance: | 584 km |
| O&D traffic demand (2019): | 20,422 |
| Annual growth: | 0.9% |
| Average base fare (2019): | $140.49 |
Loganair is to launch a new Dundee (DND), Scotland, to London City (LCY) service next month–one of two new routes being opened by the Scottish regional carrier. The airline originally planned to begin service between the two destinations on March 29, but the launch of the route was postponed because of the COVID-19 pandemic. It also intended to start service between DND and Belfast City (BHD), Northern Ireland, in April, but this has now been pushed back to September.
DND-LCY flights start on July 6 onboard a 48-seat ATR42 turboprop aircraft. The Glasgow, Scotland-based airline initially plans to serve the route 6X-weekly, rising to 2X-daily from August. Loganair previously served London Stansted (STN) from DND but said the switch to LCY would reduce onward travel time into central London. Flights were suspended at LCY on March 25 but the airport is expected to resume operations at the end of the month.
"There are real benefits for our customers in this move to fly directly into the UK's capital, not least being the reduced travel time to the heart of the city, and we will be delighted to get this route up and running," Loganair Chief Commercial Officer Kay Ryan said. "London City Airport is only 10 min. from Canary Wharf and 30 min. from Central London, making it ideal for both business and leisure travellers."
Miami-Guayaquil (MIA-GYE)
| | |
| --- | --- |
| Carrier: | Eastern Airlines |
| Aircraft: | Boeing 767-300ER |
| Frequency: | 2X-weekly |
| Start date: | June 16 |
| Distance: | 3,108km |
| O&D traffic demand (2019): | 146,169 |
| Annual growth: | -11.10% |
| Average base fare (2019): | $202.13 |
Eastern Airlines, the startup using the brand name of the former US major carrier that failed in 1991, has launched a second route to Guayaquil (GYE) in Ecuador, often referred to as the gateway to the Galápagos Islands. The airline took to the skies in January 2020 with flights between New York John F. Kennedy (JFK) and the GYE. Its second route to the Ecuadorian city opened on June 16, with a 2X-weekly service from Miami (MIA).
According to OAG Schedules Analyser, Eastern will compete directly with American Airlines, which flies MIA-GYE 1X-daily. "Eastern's service between Miami and Guayaquil will provide a needed low-cost alternative on this route, which advances the public interest," a filing earlier this month to the US Transportation Department said.
"Guayaquil is the second-largest city in Ecuador, and Ecuador's president has worked to strengthen the bilateral relationship between this country and the US, which will continue to stimulate travel."
Now led by CEO and President Steve Harfst, Eastern's strategy is to operate Boeing 767-300s on long-haul routes to secondary markets. As reported by Airlineroute, the carrier intends to begin service between JFK and Los Cabos (SJD) in Mexico on June 27, as well as resuming JFK-Georgetown (GEO) from July 4.
Almaty-Batumi (ALA-BUS)
| | |
| --- | --- |
| Carrier: | Air Astana |
| Aircraft: | Airbus A320 |
| Frequency: | 2X-weekly |
| Start date: | July 3 |
| Distance: | 2,890 km |
| O&D traffic demand (2019): | 703 |
| Annual growth: | -46% |
| Average base fare (2019): | $280.85 |
Kazakhstan's Air Astana will resume scheduled international services from Almaty (ALA) and Nur-Sultan (NQZ) to destinations in Turkey from June 20, as well as operating repatriation flights to South Korea and launching a new route to Georgia. The airline restarted flights between ALA and the capital NQZ on May 1 and expanded the domestic network to include regional centres across Kazakhstan in mid-May.
The new service being launched will connect ALA with Batumi, the second-largest city in Georgia, located on the Black Sea coast. The route, which is currently unserved, will launch on July 3, operating two times per week onboard Airbus A320 aircraft. It will become only the second route connecting Batumi (BUS) with Kazakhstan; the other being SCAT Airline's service to NQZ.
Photo credit: Loganair