Interview: Swoop maps out its post-COVID future
On the second anniversary of Swoop's inaugural flight, head of commercial Bert van der Stege discusses the airline's response to the COVID-19 crisis and how it intends to maintain its growth path over the coming years.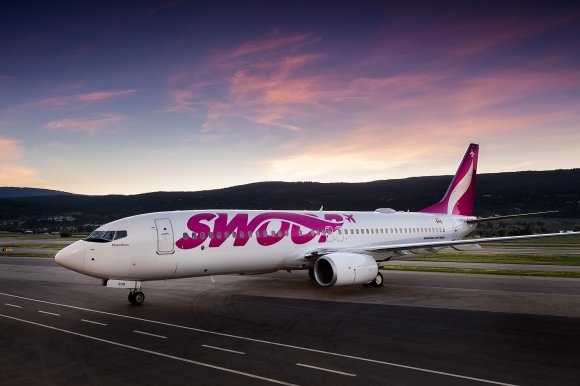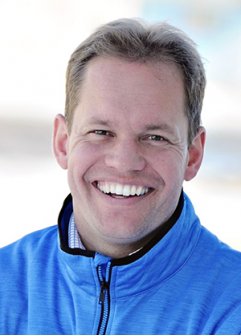 Swoop, the Canadian ultra-low-cost airline, last week issued a 'Request for Proposals' (RFP) on Route Exchange, seeking new airport partners in North America, Central America and the Caribbean at a time when stimulating tourism with access to ultra-low fares is critical to economic recovery.
On the second anniversary of Swoop's first flight, Routes caught up with head of commercial Bert van der Stege (pictured) to talk about the ULCC's response to COVID-19, what's next for the growing airline and what it is hoping to achieve with the current airport RFP.
Can you tell us about Swoop's network prior to COVID-19?
Before COVID-19, Swoop offered point-to-point service to 23 seasonal and year-round destinations - 12 domestic, six in the US and five destinations in Mexico and the Caribbean.
When Swoop launched in 2018 with service to five domestic destinations, including both secondary and primary international airports, there was scepticism in the market. Could Canada sustain an ultra-low-cost carrier? Would travellers adopt the pay-as-you-go ULCC approach to air travel?
The answer to both was yes. In two years, Swoop has proven the ULCC model to be successful; 2.5 million travellers voted with their wallets and saved $159 million in direct fare savings in 2019.
How has COVID-19 impacted Swoop's network or strategy going forward?
The biggest adjustment to our network occurred in April in response to the pandemic, when we introduced a domestic through-flight network dubbed 'The Swoop Sprint'. This allowed us to keep Canadians connected coast-to-coast with '#FairFares' for essential travel. Comprised of Abbotsford, Edmonton, Hamilton and Halifax, this adjusted network enables us to continue delivering on our mission of making air travel accessible and affordable to Canadians.
In early June, we responded by increasing frequencies to meet higher levels of demand and load factors on our currently operating routes. We're now looking towards our winter schedule and continued expansion in 2021.
The strategy remains largely the same as before; Swoop will continue to offer safe and reliable service with ultra-low, unbundled fares that stimulate demand and provide great value to price-sensitive travellers.
What can you tell us about Swoop's current fleet and future fleet development plans?
Currently, Swoop operates a fleet of nine Boeing 737-800 NG, with a 189-seat configuration, in-seat power and Wi-Fi. We'd originally planned to add a 10th and 11th aircraft for summer 2020, but this has been temporarily delayed due to COVID-19.
In terms of future growth, last week, we issued an RFP seeking strategic airport partners to join us in boosting post-COVID recovery in Canadian air travel. When Swoop first launched, there was a projection that the market could support growth to 20 aircraft; based on the proven demand for Swoop's ultra-low fares that number is not unrealistic.
The pace of growth remains a question to be answered as we continue to prudently and proactively manage our business towards that elusive 'new normal' everyone keeps talking about.
What changes will the 'new normal' bring to Swoop?
The most tangible changes will certainly be related to enhanced measures or adjusted processes that ensure a safe and healthy travel and work environment. There will be more education on the topics of health and safety in the coming months as we know travellers will need information and assurances to feel comfortable travelling freely again.
One thing that won't change is Swoop's ultra-low-cost commitment. The mission is to make air travel more accessible and affordable by keeping costs low and passing the savings on to travellers. We believe that will be especially critical as the economy recovers, and travellers are more price-sensitive than before. That's why the RFP is a perfect fit during this period when we can't be going to conferences or meeting in person; it lets us kick-start conversations with like-minded partners about what's next.
How do you intend to rebuild passenger demand and restore confidence?
First and foremost, ensuring travellers feel safe and comfortable will be critical for industry recovery. It will be important to educate and empower travellers about things like sanitation, cabin air quality and limiting contact.
Of course, we also plan to stimulate demand with continued access to ultra-low fares. Demand for air travel is very price-elastic; the lower the fare, the more people want to travel. The ability to stimulate demand for air travel with airfares that are, on average, 30% lower than mainline carriers put us in a unique position to aid in kickstarting recovery and boosting local tourism.
Why did you decide to issue an RFP now?
The decision to issue an RFP was primarily necessitated by a need to move conversations with airport partners online. As a digital-first airline with a knack for operationalizing efficiency at every turn, it was a natural fit for Swoop.
Early in the pandemic response, we coined what's become a sort of mantra through all this: "Unprecedented challenges call for exceptional creativity."
The RFP process is intended to support our ability to be creative and collaborative in the ways we go about stimulating demand for air travel with ultra-low fares. In our experience, the best results come from collaboration, creativity and a willingness to do things differently. That is really what the RFP is about – working together to ensure access to ultra-low fares that truly stimulate demand and enable increasingly price-sensitive travellers to find their own version of 'new normal.'
What key information do you need to hear from airports to support you?
First, we're looking forward to hearing why airports want to partner with Swoop, what value they see in adding ULCC service in their region, and how they might be willing to work within the broader community to stimulate demand.
As we continue to grow, we're also interested in starting new bases for our fleet, creating more local employment and look forward to receiving innovative proposals around things like marketing support, financial (and tax) incentives, revenue guarantees, and hopefully many more creative ideas to participate in the recovery and continue growing with Swoop.
We also know it is just as important that the airports hear from us, and we'll be taking a very collaborative and data-informed approach to exploring the possibilities and partnerships identified.
What are the benefits of partnering with Swoop?
The economic impacts of introducing ULCC service can be very significant for airports as well as the communities served and will be even more important as we work together to recover our economy from the effects of COVID-19. Since launching in 2018, Swoop has created 1,800+ direct and spinoff full-time equivalent jobs and contributed $295 million direct and spinoff economic output impacts in 2019†.
The same economic impact study found that Swoop delivered over $159 million in direct fare savings to Canadian air travellers and that travellers spent an average of $435 (average direct spend) in local communities on things like retail, restaurant and hotels†. The positive trickledown and spinoff impacts of ULCC service for industries that rely on access to travellers with savings in their pocket will be significant for local businesses and communities during this recovery period.
As a ULCC with a low-cost base and fares around 30% lower than mainline carriers, Swoop is well-positioned to aggressively stimulate demand. We believe keeping fees and fares low will be critical to persuading both the eager and more reluctant travellers to fly again.
Increasing the cost of air travel in response to decreased demand is counterproductive to ensuring travellers have continued access to affordable air transportation. That's why we're eager to hear from like-minded partners who share our view that air transportation is an important economic driver and who want to grow together.
---
Airports across North America, Central America and the Caribbean, with facilities suitable for the operation of Boeing 737-800 NGs, are now invited to take part in the first part of the RFP process by completing a prequalifying questionnaire on Route Exchange by July 3.
Successful applicants will then be invited to submit a formal response to the RFP, which will then be evaluated and moved through a collaborative assessment process. The process will take place over several weeks, with successful applicants announced later this year.
References: † Swoop Economic Impacts 2019, a study conducted by Chris Lowe Group in January 2020
Photo credits: Swoop