What are the key drivers for airlines in reinstating capacity into the market?
During a series of airline briefings at Routes Reconnected, leaders of network planning teams will outline their recovery strategies, how they will identify new market opportunities and what support mechanisms will influence future route decisions.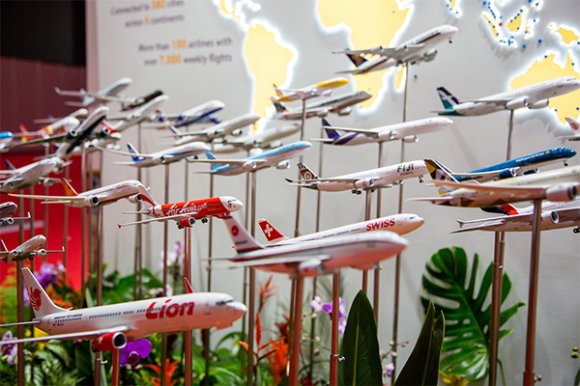 Taking place on 30 November – December, Routes Reconnected will see decision makers from leading airlines examine the impact of COVID-19 on their network strategy and how they will look to rebuild demand during a series of airline briefings.

TAP Portugal's unique model has meant that it is the only carrier that significantly connects North America, South America, Europe and Africa with efficient narrow body aircraft. Its core strength, of the geographical importance of its Lisbon hub, remains unchanged by the pandemic and it has taken delivery of two additional Airbus A321LR aircraft. The carrier has already outlined that it will be extremely dynamic in managing its network capacity and being bold in taking decisions that secure its future. During the TAP Portugal's briefing, you will understand what support mechanisms will provide most impact and how you can partner with the carrier for success.
JetBlue has been reshaping its network over recent months to target markets in the Americas and the Caribbean, where it anticipates increasing demand for leisure travel. In the summer, the airline announced over 60 new routes to a variety of destinations in its network, amounting to a substantial expansion, particularly from Los Angeles (LAX) and Newark (EWR). As it takes a refreshed approach to evaluating potential markets, the carrier's briefing will help you to understand what new data and information can be provided to influence its recovery strategy.
IndiGo has operated over 50,000 domestic and international flights across India, the Middle and Asia since the pandemic began. As India's largest airline, Indigo is well placed to navigate the crisis with ten prior years of profitable operations. Delegates will hear the new markets of interest for the carrier's fleet of 277 aircraft, including 114 new generation A320 NEOs, during its airline briefing at Routes Reconnected.
Flexibility and dynamism are cornerstones of Air Dolomiti S.p.A. LH Group's network strategy. It is this agility that has enabled the airline to offer new connections from airports that it had not served prior to the pandemic. Air Dolomiti will be looking to identify new routes that it can launch from its LHG Munich & Frankfurt Hubs in the coming months. At Routes Reconnected, you understand the data and insight that you can provide in order to become one of its new airport partners.
The airline briefings will form part of the extensive virtual conference programme that will provide unmatched insight, informing future business strategies and recovery plans for the route development community. Airline CEOs and association leaders that will be taking part in the event include:
Ben Smith, Board Director & Chief Executive Officer Air France-KLM Group
Felix Antelo, Chief Executive Officer, Viva Air Group
Robin Hayes, Chief Executive Officer, jetBlue Airways
Brad Tilden, Chairman and Chief Executive Officer, Alaska Airlines
József Váradi, Wizz Air CEO
Pieter Elbers, KLM President and CEO
Anko van der Werff, Avianca CEO
Thomas Hallam, Chief Executive Officer, Somon Air
Martin Gauss, airBaltic CEO
Peter Foster, Air Astana CEO