Brussels Airport to invest in crucial marketing efforts to stimulate summer bookings
This article is sponsored by Brussels Airport.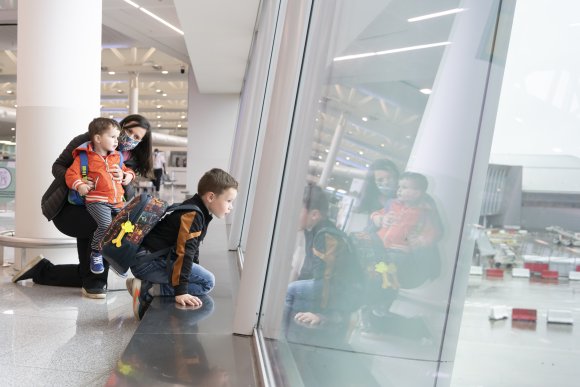 Brussels Airport has once again decided to heavily invest in marketing efforts to aspire consumers to book their travel now that the travel ban has been lifted in Belgium. Since 19 April, Belgians are once again allowed to travel as long as they comply to the applicable rules at their destinations as well as upon their return to Belgium.
Over the last few months, a huge unmaterialized demand has been identified through diverse surveys and reconfirmed through the monthly travel barometer that Brussels Airport has implemented since November last year. This barometer allows Brussels Airport to get insights on the consumers travel intentions and to identify the impact of any positive or negative governmental decision. What is reflected in these studies is that there's an important pent-up demand and people are wanting to travel by plane in 2021. Obviously, there will always be a percentage of the population who's not yet ready to enjoy travel abroad but 2/3 of the travelers of 2019 has expressed their desire to hop on to an airplane this year.
Brussels Airport therefore decided to seize this opportunity and in effort to assure traffic at its premises, but also in an effort to support its airlines, made a strategic decision to invest in a 360° marketing strategy to assure that Belgians are inspired to travel this summer season, and do so from Brussels Airport.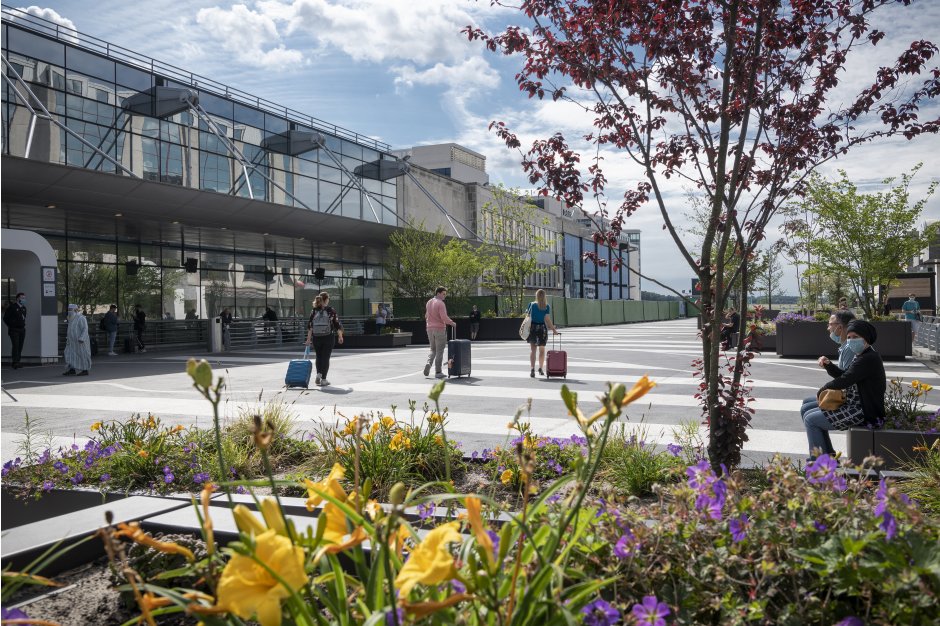 The focus lies on three pillars: "Dare to Dream", "Dare to Book" and "Dare to Fly". Depending on decisions made by governments and the ease of travel, they can easily navigate between these three themes.
Furthermore, based on the usual traffic of the season, the airport has focused on specific target groups. The Sun Seekers, The City Trippers, The +65 as well as specific VFR segments. The Sun Seekers can be defined as the traditional holiday travelers who are looking for a relaxing sun and sea holiday and the +65 segment will be the first vaccinated and therefore will be the first be able to travel.
The next few months the aviation development team of Brussels Airport will be very busy assuring a maximum of exposure and appropriate content towards these target groups. Not only will they focus on direct B2C communication but will also implement a series of B2B efforts. Amongst the many different activities foreseen, the following can be cited:
SEA – Google Search Engine Advertising​
Own website promotions​
Social media communication​
Advertising campaign: Online, Radio, Out of Home, Print​
Newsletters​ towards consumers and trade
Online airline activations​
Travel guides
Influencers campaign​​
Partnerships with selected tour operators​
Webinars
Etc…
Currently Brussels Airport had foreseen a little over 180 destinations in 2021 in more than 75 countries and accessible thanks to over 50 airlines. They are also happy to announce new routes and destinations planned in 2021 of which:
Aegean Airlines: Thessaloniki
Air Belgium: Mauritius
Blue Air: Cluj
Brussels Airlines: Bari, Bordeaux, Al Hoceima,Nador, Tangier, Frankfurt
SkyExpress: Athens
Transavia: Innsbruck
TUI fly: Karpathos, Larnaca, Pula, Suceava, Tetouan
For any further information, please contact the Brussels Airport Aviation Team at airline@brusselsairport.be
Photo credits: Brussels Airport
This article is sponsored by Brussels Airport.