Over 50 airlines have registered for TakeOff Cargo
Decision makers from IAG Cargo, MASkargo, UPS and Emirates SkyCargo have confirmed their attendance at the brand-new event dedicated to air cargo network development.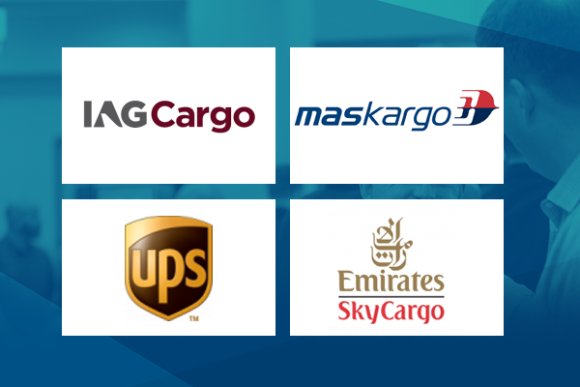 Taking place on 20-21 July, TakeOff Cargo will unite cargo airlines, airports, and freight forwarders to identify potential routes, generate new business and add additional frequencies into the market.
Following the announcement of the event, decision-makers from the world's leading cargo carriers registered their place. Recent registrations include Atran, Avianca Cargo, IAG Cargo, KLM Cargo, and UPS Airlines. View the attendee list.
Airlines will utilise the event to hear directly from airports about facility developments, custom provisions, specialist goods handling, and incentives available. Airports looking to present new cargo route opportunities to Middle Eastern cargo carriers can expect to meet with Emirates SkyCargo, Etihad Cargo, flydubai, Gulf Air, and Qatar Airways Cargo.
Stakeholders looking to learn what more can be done to accelerate growth for their cargo operations from carriers in the Asia Pacific region will be able to engage with FitsAir, MASkargo, MIAT Mongolian Airlines, Philippine Airlines, Southeast Air Cargo, Spicejet, and SriLankan Airlines.
TakeOff Cargo has also seen registrations from across the Americas including Caribbean Airlines, interCaribbean Airways, LAS Cargo, MasAir, and Southwest Airlines Cargo. View the attendee list.
Unlimited 30-minute meetings will form the core of TakeOff Cargo for delegates. With a digital platform that will support appointments between multiple or individual organisations, the event will build high-value relationships between stakeholders involved in air cargo network development. Book your place at TakeOff Cargo today and expand your cargo operations.