What's new to Routes 360
Powerful new benefits, features, and other improvements to enhance your Routes 360 experience.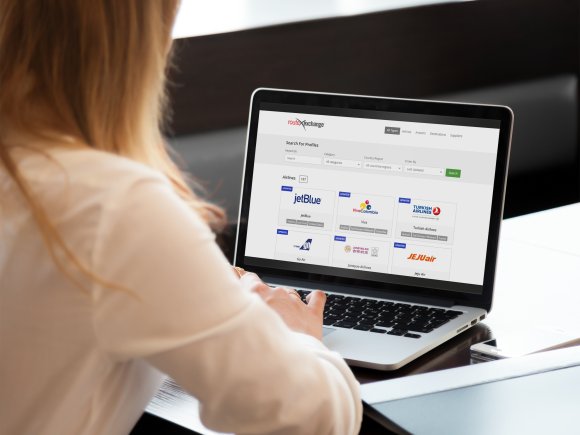 The past 12 months have undoubtedly been the most challenging for the aviation industry. With this in mind, we have made several developments to Routes 360 to better support our community's needs and help airlines, airports, destinations, and aviation suppliers recover from the short and long-term effects of the pandemic.
---
An improved and more user-friendly platform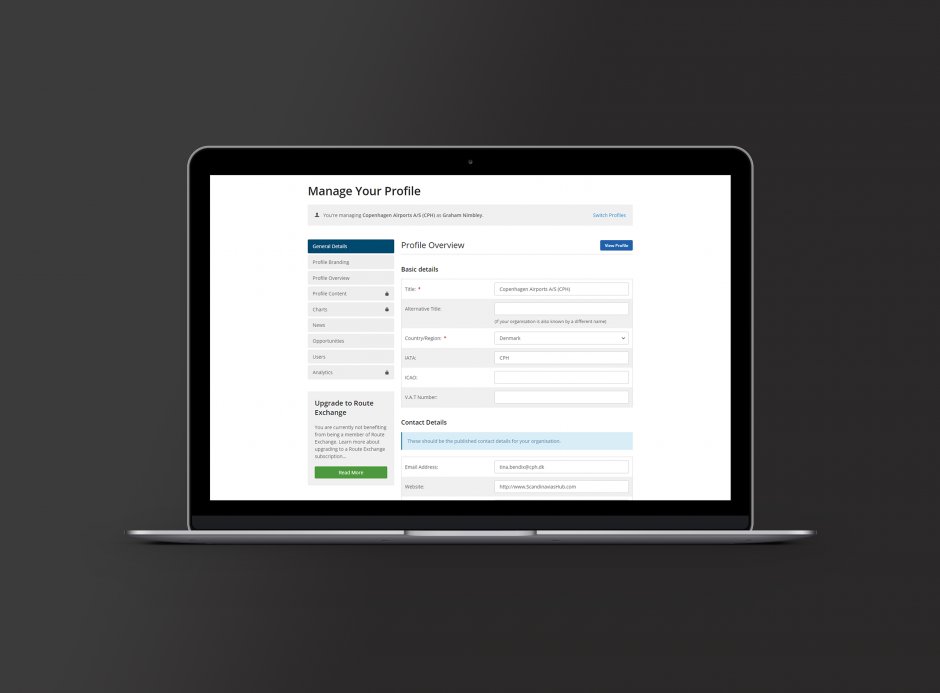 Carriers are searching for airport contacts, network growth data, and infrastructure developments that will be vital when examining new and existing routes. Routes 360 allows you to provide a central source of information to the largest online hub of network planners.
That is why we've introduced a sleeker administrative user interface with a seamless navigation. This gives you the flexibility and autonomy to easily upload news articles, edit your key contacts and update content on your interactive company profile for potential industry partners to view.
Download the user guide to learn how to edit your company profile on the new admin.
Enhanced branding opportunities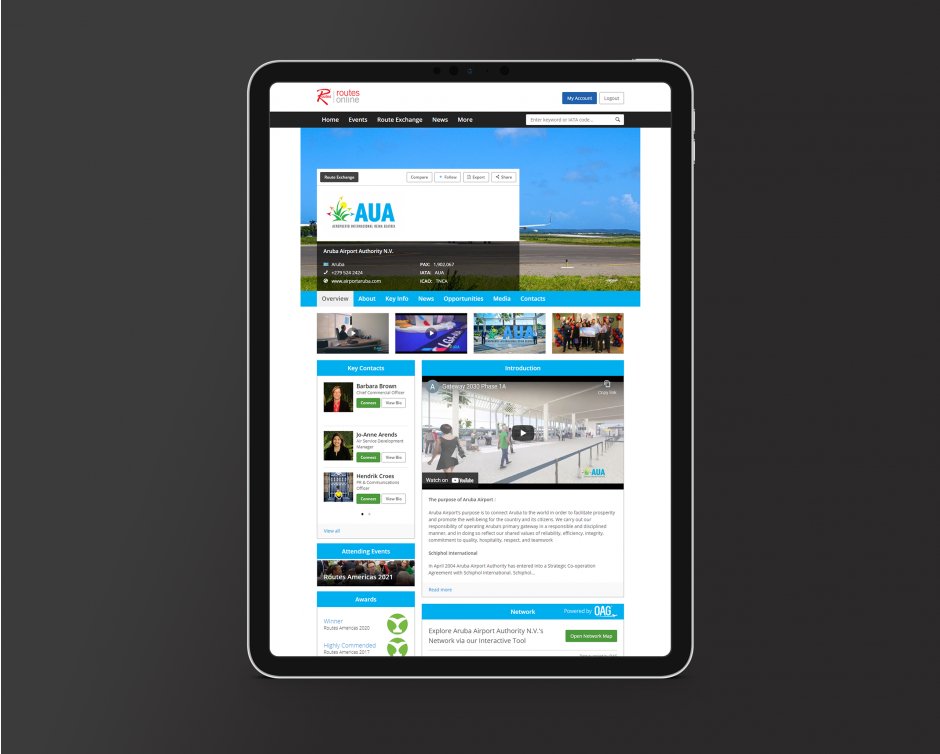 Command the attention your brand deserves to an engaged audience of more than 14,000 aviation stakeholders.
Customised colours for your company profile alongside your logo and tailored background, allow you to differentiate your organisation. Use the colour picker or enter your hex code to tailor your branding and attract airline users to your page.
Newly introduced videos embedded within the overview section allow you to elevate your brand presence, efficiently communicate your marketing messages and quickly engage your key targets. Simply copy and paste the URL from an existing video hosted on YouTube, Facebook, or Vimeo to display it on your organisation's profile.
Update your organisation's brand on your company profile
Additional airline insight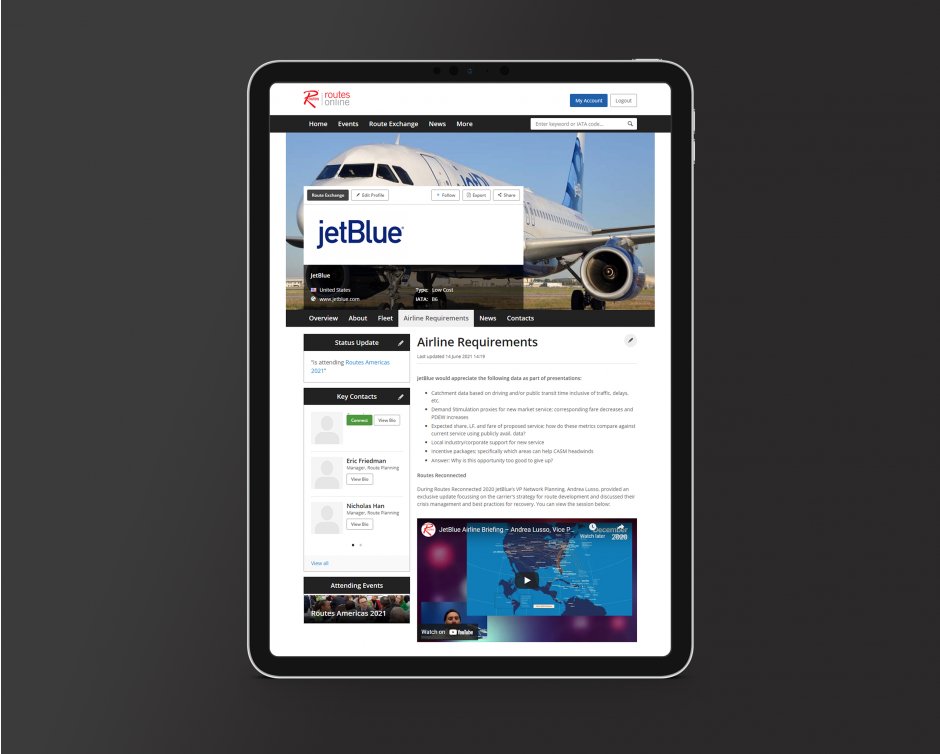 Post-pandemic business proposals will need to demonstrate destination and market trust, more than traditional route forecasts. Access to airline information will deliver valuable insights that can inform your future business strategy and recovery plans.
As an added benefit of your membership, we have provided complimentary passes to our most recent virtual conferences, including Routes Reconnected 2020, Routes Reconnected 2021, and Routes Americas 2021. Airline CEOs including, Ryanair Group CEO, Eddie Wilson, JetBlue CEO, Robin Hayes, and Avianca CEO, Anko van der Werff, openly discussed the impact felt on their business models and expected strategy moving forward. Association leaders from ICAO, ACI World, and International Air Transport Association (IATA) explored the collective action airlines, airports, tourism authorities must take to rebuild passenger confidence and demand.
To support your recovery strategies further, we have provided exclusive access to airline briefings after each event. Senior network planners from leading carriers including Spirit Airlines, Virgin Atlantic Airways, and easyJet highlighted the key drivers behind reinstating their network and the information they will need from airports and destinations to effectively recover.
Request free access to the Routes Americas conference or watch the latest airline briefings.
A dedicated Help Centre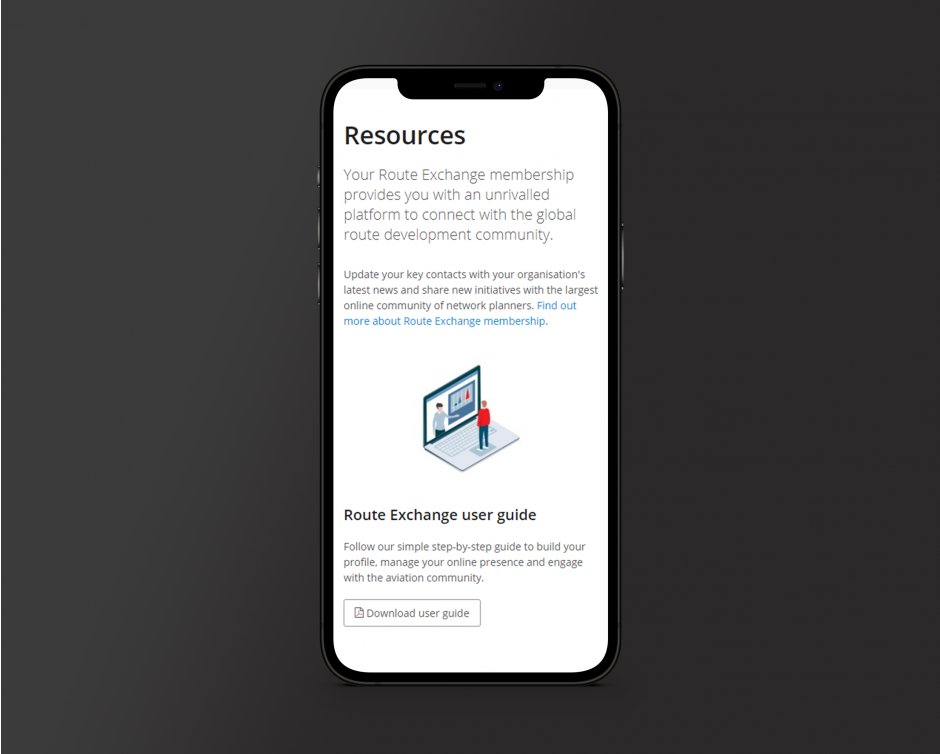 As an all-in-one platform to launch new routes, access industry information, and establish your brand, Routes 360 provides a full range of benefits to the aviation community.
To ensure you make the most of your membership and optimize your presence, we have created a dedicated Help Centre on the website. Read best practices when planning your email campaigns, or view tips on how to successfully drive visits from your target audience to your organisation's profile.
Visit the Help Centre for further information on how to leverage your membership.
---
Login to your Routes 360 account to benefit from the latest feature developments or reach out to your account manager to discuss the most effective approach in using the platform to meet your business objectives.