6 ways to amplify your brand on Route Exchange
Communicate your marketing messages and establish your brand as an industry leader.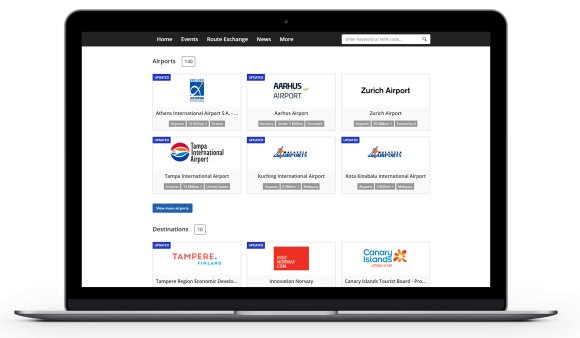 With more than 596k monthly pageviews, Route Exchange is a critical digital marketing channel that allows you to promote your organisation's business strategy to an engaged audience of aviation stakeholders.
Extend your reach by directly sharing your content with the largest online community of route development stakeholders. A full suite of communication tools including an interactive profile, unlimited news posts, and bespoke email campaigns allows you to reach your target audience with your brand and marketing messages.
---
1. Showcase your products and services
Provide a central source of information for your industry partners with a fully branded company profile. Select and tailor templated pages on your company profile, which allow you to choose what content you share, essentially acting as a microsite for your organisation on Routesonline.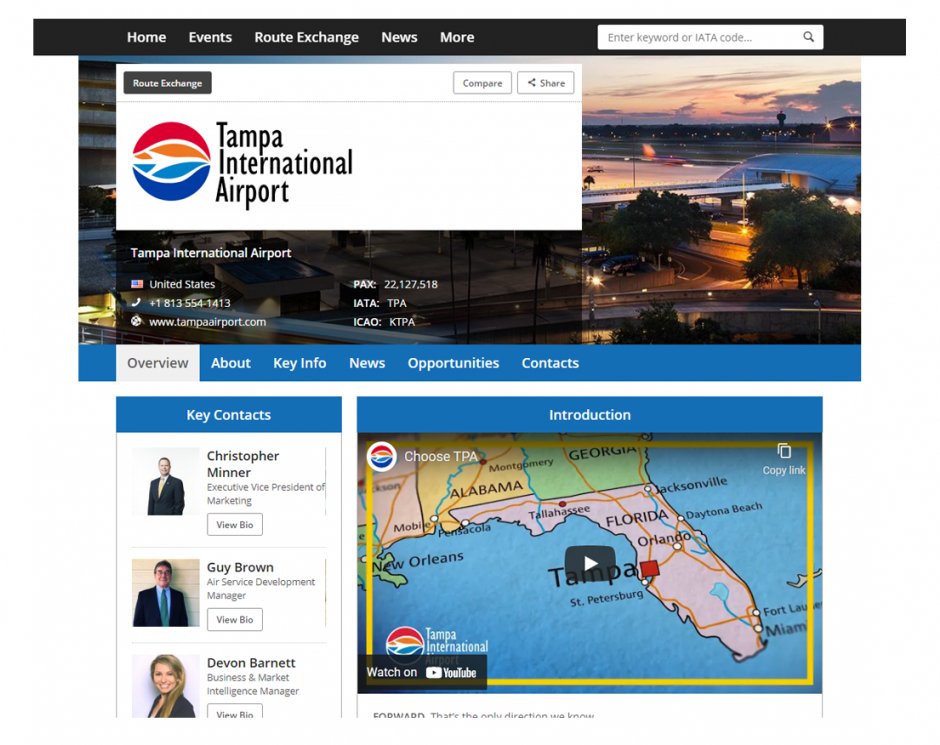 2. Differentiate your brand from competitors
Showcase your brand with banners and logos, as well as a captivating overview, describing your organisation and value proposition.
Customise your profile with brand colours by using the picker or enter your hex code to tailor your branding and attract target organisations to your profile.
Videos embedded within the overview section allow you to elevate your brand presence even further and quickly engage your key targets. Simply copy and paste the URL from an existing video hosted on YouTube, Facebook, or Vimeo to display it on your organisation's profile.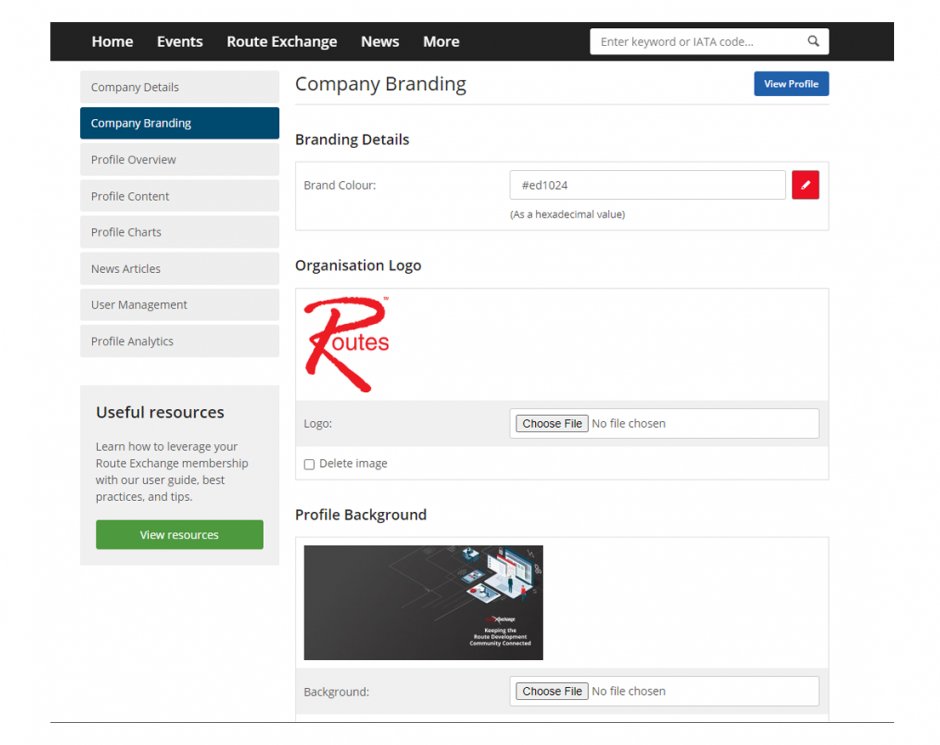 Follow our simple step-by-step guide to build your profile and manage your presence on Routesonline. Download user guide
3. Establish your organisation as an industry leader with regular content
Highlight new route announcements, share data on network growth, or provide information on infrastructure development, with unlimited news uploads. Write a concise and compelling headline to capture the attention of your target audience.
Optimise posts even further by adding rich media including images, videos or slides. Support data that you are communicating visually by embedding infographics, charts, and tables.
Up to five community articles are selected to be included in the Routes Digest each day, extending your organisation's reach to more than 33,000 engaged aviation stakeholders.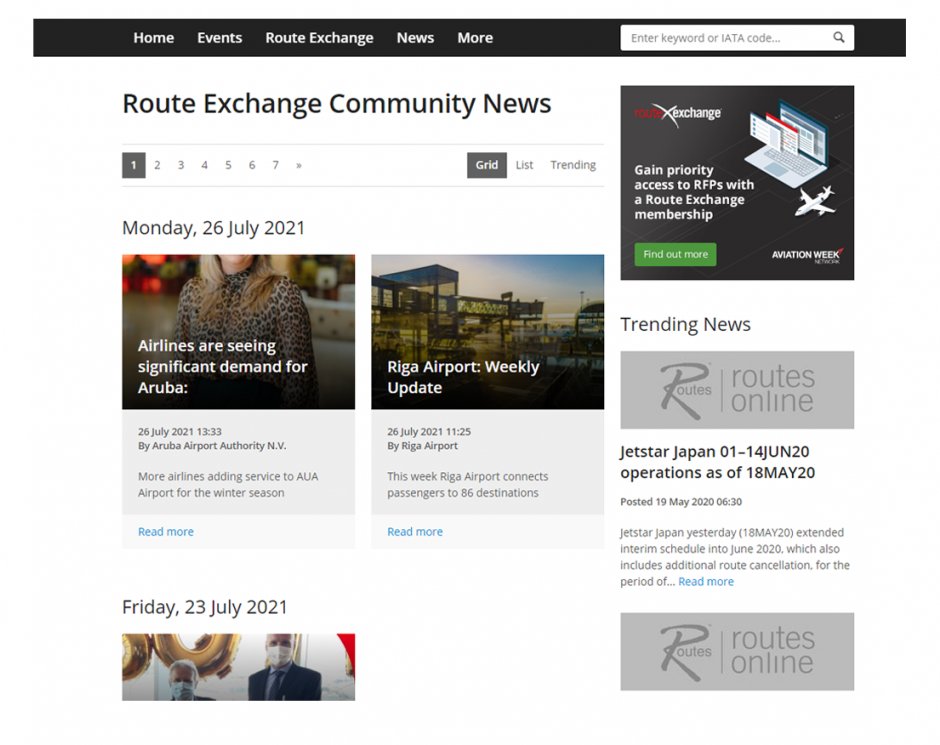 Upload unlimited news articles or read the latest member news.
4. Communicate key messages directly to your target audience
Target more than 5,400 senior decision-makers with your marketing messages by delivering up to five bespoke email campaigns each year.
Emails are fully customisable, with the ability to add images and text; simply provide the HTML content to your account manager, select your target audience and distribution date and we'll do the rest. Emails could highlight how your organisation is supporting airline partners with incentives, promote your event attendance, or create a newsletter, compiling the articles you have recently uploaded to Route Exchange.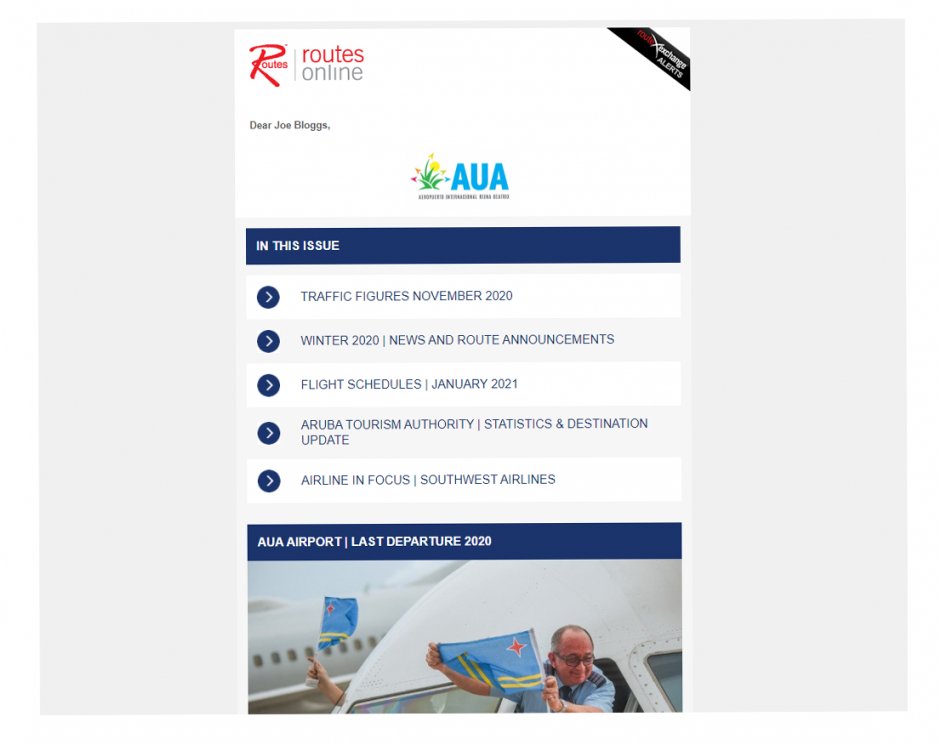 Learn how to target a global audience of aviation stakeholders by optimising your five customised email campaigns. Download email best practices
5. Put your brand at the forefront on the Routesonline homepage
Gain additional exposure to an engaged and qualified audience by being featured on the Routesonline homepage. The more you log in to Route Exchange and update your profile, the more likely your organisation will be featured on the "updated" section of our homepage.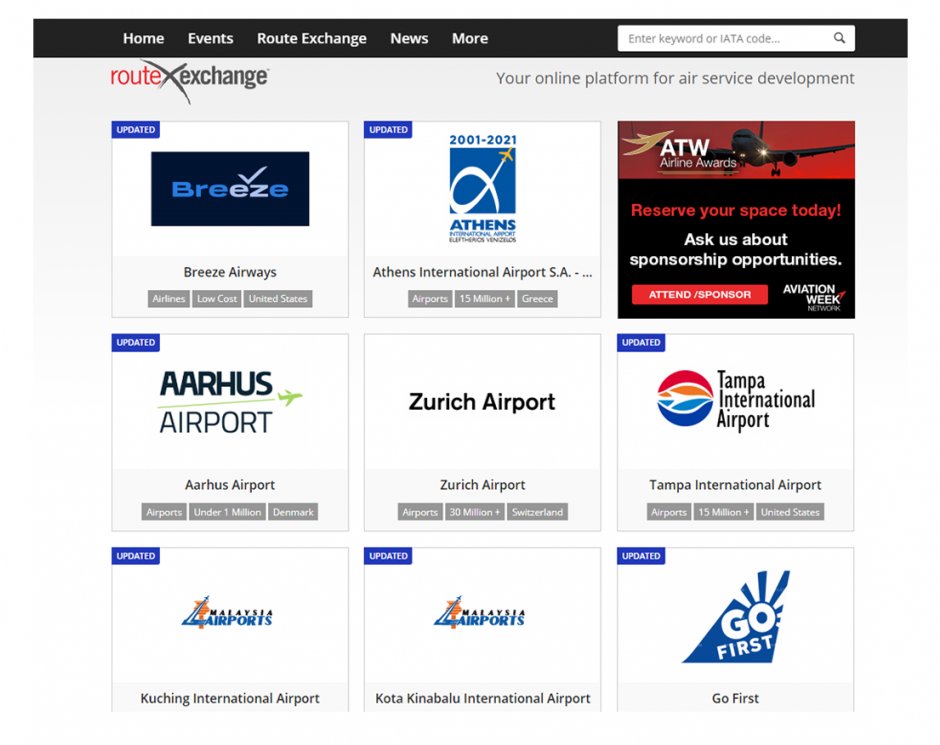 Update your company profile regularly to get featured on the homepage and Route Exchange page.
6. Boost brand awareness by being selected as Profile of the Month
Each month a Route Exchange organisation is selected to be featured in the Routes Digest as "Profile of the month", with a full feature about recent activity and news. This is delivered directly to the inbox of more than 33,000 route development professionals, helping you to stand out from your competitors.
Don't forget to follow your analytics!
The analytics tab of your organisation's page gives unique insights into which of your targets are interacting with your brand and content, as well as how you compare to other Route Exchange members. Keep an eye on which posts drive more engagement to adjust your strategy and help meet your brand objectives.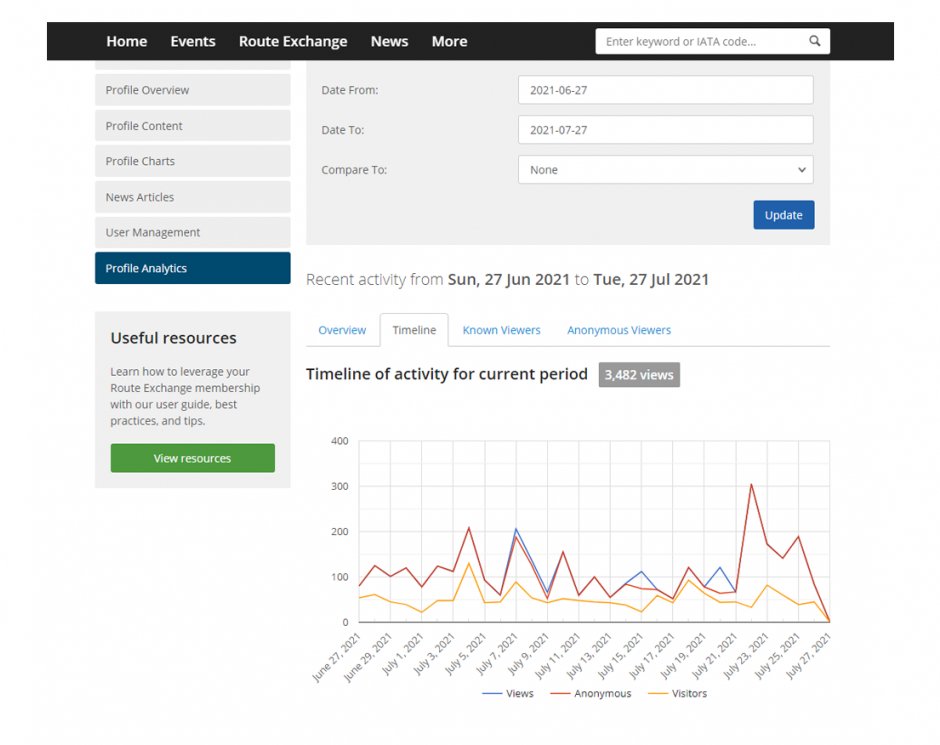 ---
For further information about how to maximise your Route Exchange membership visit our Help Centre, or to learn more about branding opportunities on Route Exchange, speak to a member of the team.