5 data and market intelligence sources you can leverage on Route Exchange
Conduct competitor and data analysis, all on one central platform with Route Exchange.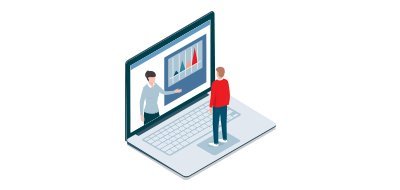 Route Exchange delivers a curated and focused platform designed to provide you with the most up-to-date news and information, that will be critical in influencing your business strategies. Here, we break down the top sources of intel that you can use to conduct competitor analysis and monitor network trends to inform future business plans.
---
1. Company profiles
Strengthen your business proposals by researching your target carriers and competitors on a central hub, with unlimited access to more than 350 airline, airport, destination, and supplier profiles.
Use the 'follow' button to curate your own feed and keep an eye on your targets or competition. Log in to access vital information from your target organisations, including airline requirements, facts and figures, as well as the latest news uploads.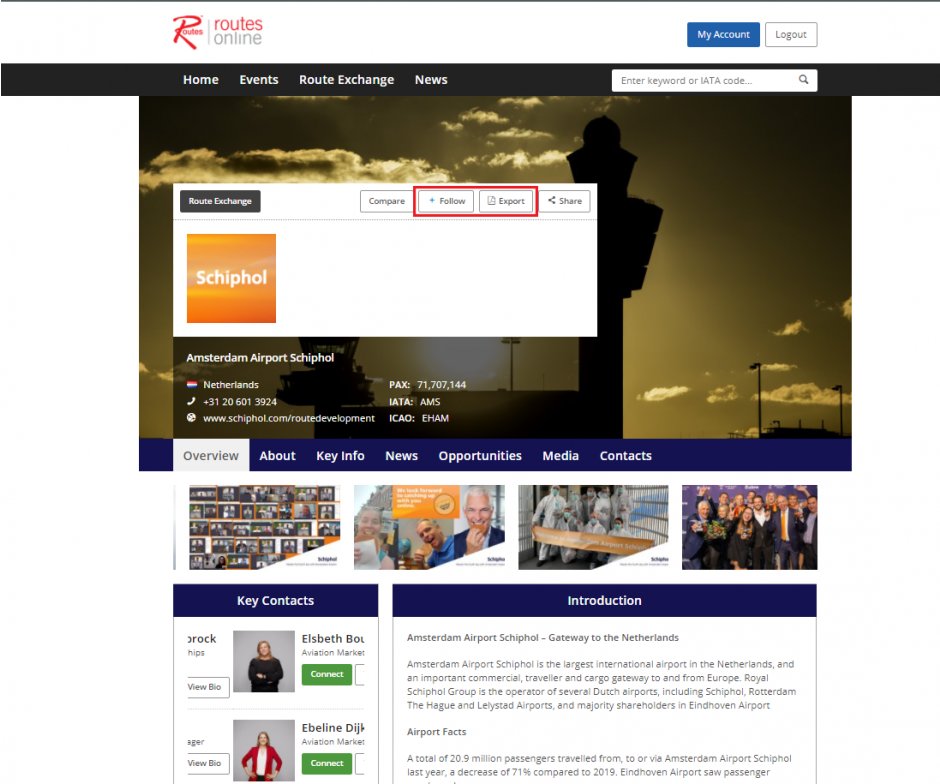 Did you know? As a Route Exchange member, you can also directly export all content from profiles to a PDF, allowing you to view content offline. Log in and click 'Export' at the top of the organisation's profile you want to download.
2. OAG RouteMapper
Demonstrate potential market opportunities for your target airlines with access to accurate and interactive maps. Visually analyse historic routes to help rebuild networks, forecast potential new services, and highlight possible commercial opportunities with the interactive OAG Routemapper, integrated into each airline and airport profile. Find out more about the OAG RouteMapper.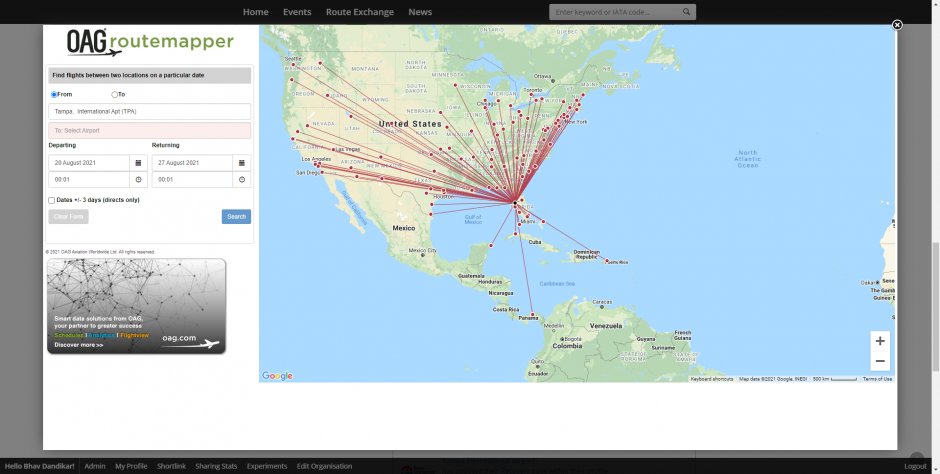 3. CAPA Analysis
Receive complimentary in-depth analysis, the latest airline data, and actionable insights, direct to your inbox with CAPA premium analysis reports. Reports include global commentary from CAPA's expert team of analysts, that help you understand how the latest aviation and travel trends could affect your organisation. View CAPA's Route Exchange profile to find out more.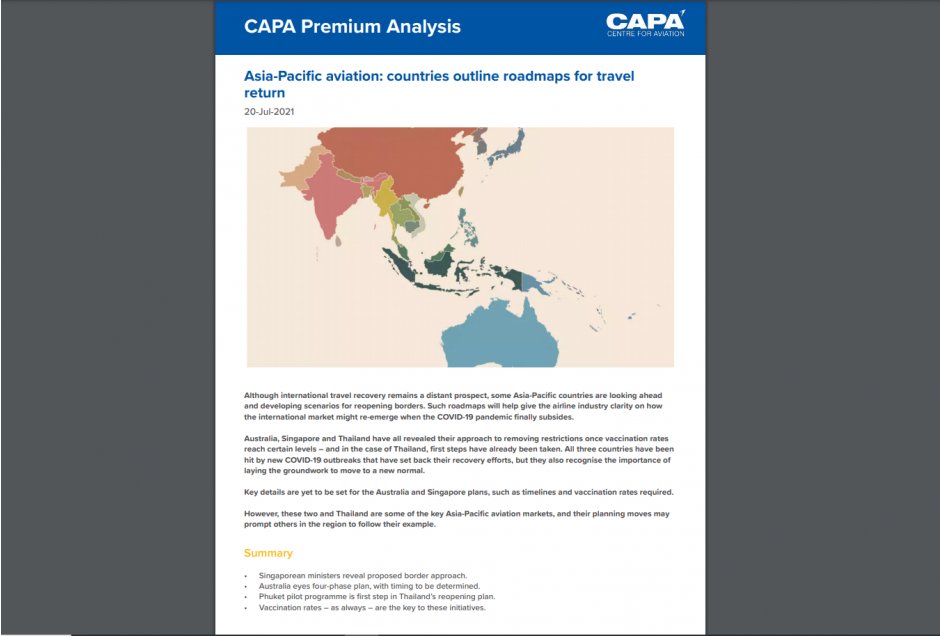 4. Airline briefings
Hear directly from senior network planners what information airports and destinations can provide in future business proposals with exclusive access to airline briefings from Routes events. Previous briefings have been delivered by easyJet, Transavia, JetBlue, and Swoop and give detailed insight into each airline's long and short-term network strategy. View recent airline briefings.
5. Breaking News, Routes Magazine, and The Routes Aviation Podcast
Gather market intelligence with the latest aviation news including announcements, updates, and analysis. Approximately 150 features and news articles are written each week for Routesonline by our editorial team. You can receive daily news direct to your inbox by subscribing to the Routes Digest.
The Routes Aviation Podcast and the Routes Magazine provide insight on route development and aviation, featuring the most pivotal people from the global industry.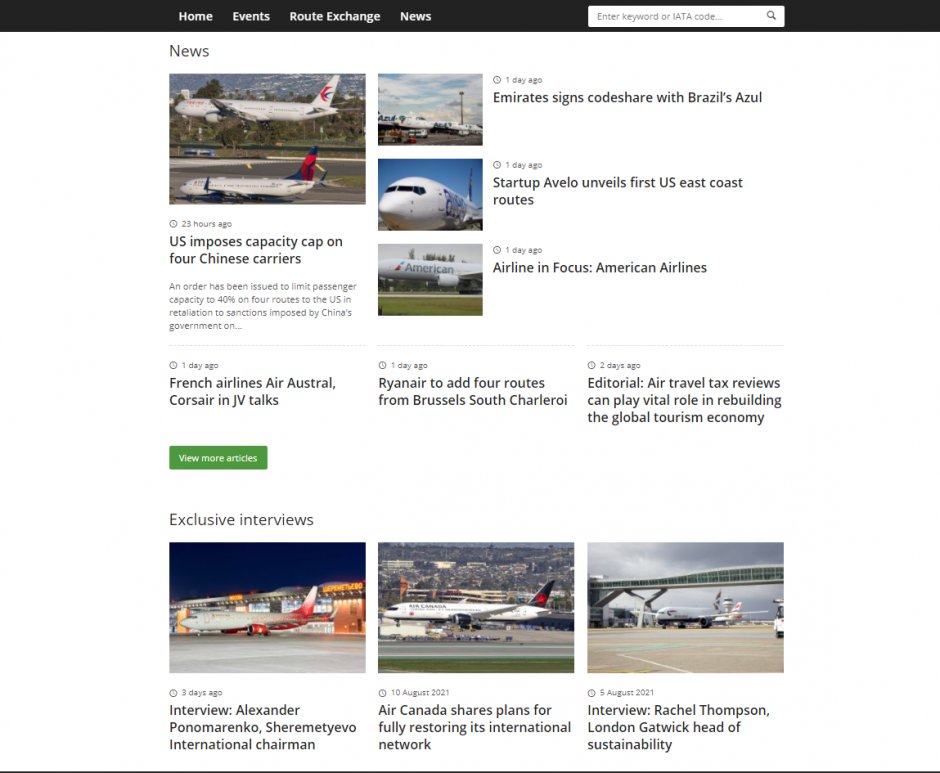 Did you know? You can receive news recommendations from the topics and interests most relevant to you by using the '+' buttons on news tags once you have logged in. Manage topics that you follow on the 'My News' section of your profile.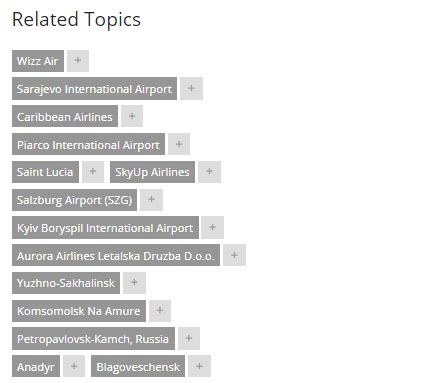 ---
For further information about how to maximise your Route Exchange membership visit our Help Centre, or to learn more about data and insight tools on the platform, speak to a member of the team.