San Antonio Creating "Climate To Thrive"
The city is ready "for the future," said San Antonio Mayor Ron Nirenberg.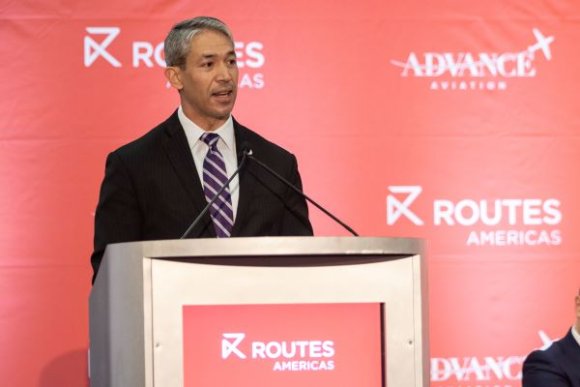 The City of San Antonio is creating a "climate to thrive" for the aviation industry, the city's Mayor Ron Nirenberg told Routes Americas 2022.
The city is ready "for the future," said Nirenberg, by leading the way in industries such as cybersecurity, bioscience and manufacturing, with over 400 company headquarters and expecting to create approximately 100,000 new jobs by 2025.

"San Antonio is ranked as one of the hottest housing markets in the US and also one of the best cities for millennial homebuyers and one of the most popular cities to move to in 2021 and beyond," he said.
"The City of San Antonio has experienced so much economic growth over the last few years and the airport is preparing for all of that growth by welcoming new airlines, new routes and new services."
Alongside Nirenberg, Director of Airports Jesus Saenz outlined the improvements that San Antonio International Airport (SAT) is making to accommodate and encourage the "tremendous growth" in its air transport market.
"This phased 20-year plan includes extending runways, adding more parking and concessions, safety enhancements and a complete overhaul of the terminal facility including the construction of a third terminal," Saenz said. "In 2021, SAT offered more international seats than any other medium hub airport in the US."
Passenger traffic has "risen significantly," he added, with travelers "eager to visit our new nonstop options including Boston, one of the largest unserved routes in the US, and our newest international destination Leon, Mexico."