Question Of The Day: Future trends
What upcoming trends will impact route development? The Routes Europe community shares its views.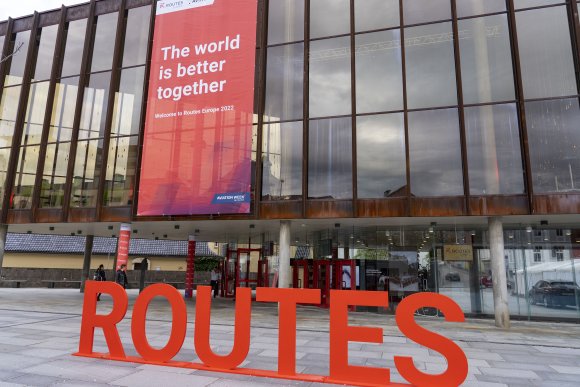 What is the next trend in travel and tourism that will change the route development industry?
Aarhus Airport Director Route Development Oliver Victor Wormslev Petersen: The trend towards small and medium sized cities connecting to other small and medium sized cities or small cities will continue to grow. And I'm not only saying that because I'm representing Aarhus! I'm sensing that from my own ways of travelling, my friends, people I talk to in meetings, and we can sense it on the numbers. Take a city like Nante, Bordeaux or Bilbao, these medium sized cities that have so much to offer but not as many people have been there. It's a question of finding the spots where that flow could make sense for airlines, but they exist. It's not going to be twice daily operations of course, it's a twice weekly for a specific destination.
| | |
| --- | --- |
| | Read all the latest news, insight and analysis from Routes Europe 2022 inside the Routes Daily magazine. |
Hermes Airports Senior Manager Aviation Development, Marketing & Communications Maria Kouroupi: Anything that has to do with sustainability or other matters related to sustainability will be a big challenge and an opportunity. I think everybody realizes that now. We need to work collectively as an industry, airlines, airports and governments, because aviation will be hurt and we need to speak with one voice.
Keflavik-Reykjavik Airport Director Airline Relations & Route Development Gretar Mar Gardarsson: I think what we're seeing is that people are looking into travel destinations that are less compact, with more open spaces and nature. I think also people will stay a little bit longer than in the past and maybe take a fewer trips. I think also the environmental aspect will probably play a part there, and also the trend they can work remotely. Our capacity for the summer is actually 3% higher than in 2019, so we're hoping Iceland can continue to benefit from being a nature destination!