Opinion: How To Engage Customers
Customer expectations are evolving and airports need to work harder to change with the times, says Jayne Davey, a director at aviation consultancy ASM Australasia.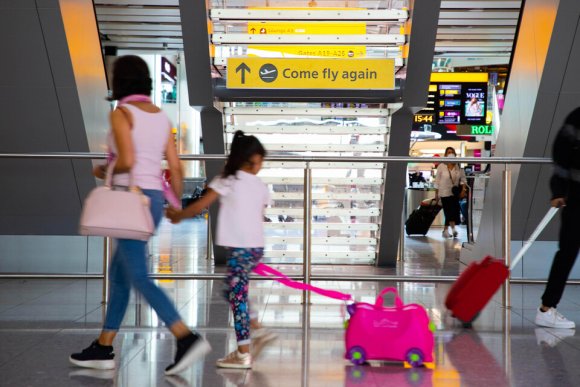 Jayne Davey is a director at aviation consultancy ASM Australasia, a partnership between ASM Global and Three Consulting.
Each time the world faces a crisis, airports are hit hard. New health measures are introduced that have a significant impact on the customer journey. To the credit of airports, they have managed to adapt quickly, while maintaining an orderly and safe means of transporting millions of passengers in the most customer-friendly way possible.
They have also become much savvier in their interactions with customers, providing new ways of entertaining and satisfying expectations. Why is this important? It has been found that a satisfied customer is much more likely to purchase within the airport, meaning the happier you can make the passenger, the more nonaeronautical revenue you can earn.
But customer expectations are evolving, and personalized offerings are now expected. Generic promotions no longer cut through. It is not enough to just offer discounted products—service, personalization and relevance are vital. Omnichannel customer engagement is therefore proving to be an essential part of an airport's strategy.
However, retail was in a state of flux before COVID-19 hit and the post-pandemic customer's needs and trends are even harder to predict. This "new world" customer is more comfortable with online transactions and fewer real-life interactions. Physical airport retail stores will therefore need to change, becoming a strong enabler for online shopping. In China and Japan, stores are already highly techenabled, allowing customers to shop in-store using their mobile device. Product information can be discovered by scanning a QR code; customers roam the store purchasing products as they scan, paying for them instantly via the WeChat app.
The unseen advantage of a shopping experience powered by technology is the collection of data. While customers shop online, there is an opportunity to capture more information about their habits, trends and motivations that can later serve to inform and guide more relevant customer experiences in-store and across other non-aeronautical businesses.
It is likely we will witness the fast forward of technology- led retailing post-COVID-19, and traditional retailing as we know it will eventually cease to exist.
Not only is there a wave of digital disruption, but there is also a wave of new shoppers. Millennials and Gen Zers now make up a growing proportion of the working population. Even prior to COVID, 50% of all business travel was conducted by these younger generations.
Research by Nielsen Holdings highlights that 77% of millennials would make an airport-related purchase on their mobile device or self-service kiosk and have them directly delivered to their destination. When asked what prevents purchase decisions, it's clear that online delivery and price comparisons impact on the future of airport retailing.
So, how can airports interact with this audience? Early engagement is important. Once at the airport they are hard to distract. Research conducted by LEK Consulting found that millennials spend a similar amount of time at the airport prior to boarding as older generations. However, as soon as they have dwell time, they disengage and turn to their mobile devices for entertainment.
Customer engagement strategies need to be dynamic and versatile enough to adapt to emerging technologies and the new wave of customers. It's clear that airport retailing and customer engagement need to improve to be able to reach to an audience that is digitally savvy as well as environmentally concerned. According to Gartner Inc., customer experience is the driving factor behind customer loyalty, more than brand and price combined.
Ensuring airports are capturing customer data for engagement and analysis, as well as keeping an eye on the latest industry trends, will be of critical importance. It all comes down to focusing on the consumer, analyzing the data, leveraging technology, and then developing a comprehensive strategy based on these insights.
If airports can use these retail statistics better, customer engagement will be boosted, thereby increasing retention and loyalty. This will serve to increase income per passenger. It is clear that 2022 and beyond is headed in one direction: customer-centric engagement.