Routes In Brief: Rolling Daily Updates (W/C Aug. 8, 2022)
Routes details the latest new route announcements, as well as the services returning to carriers' networks.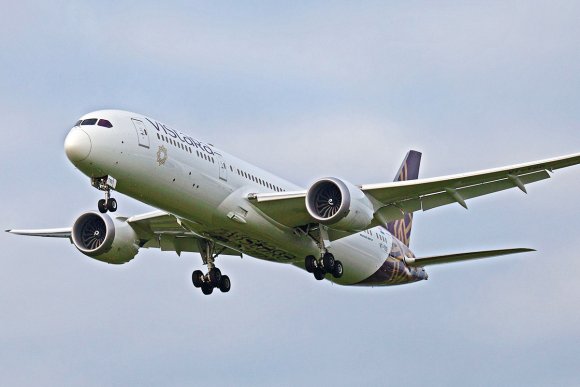 Aug. 12
American Airlines has filed a request with the US Transportation Department to operate a further 14 round trips per week between Miami (MIA) and Havana (HAV). The carrier currently serves the sector up to six times per day. In July, American also secured the green light to resume routes to five cities in Cuba that were suspended in 2019 when the Trump administration imposed restrictions that prevented US carriers from flying to Cuban destinations except for Havana. The DOT approved American's request to restart flights from Miami to Camagüey (CMW), Holguín (HOG), Matanzas/Varadero (VRA), Santa Clara (SNU) and Santiago de Cuba (SCU).
---
Spirit Airlines has launched nonstop service at Reno-Tahoe International Airport (RNO). The route to Las Vegas (LAS) operates twice daily. Routes World 2022 host Las Vegas is one of Spirit's largest airport operations with around 70 flights each day, which now provides one-stop options between RNO and 19 cities across the airline's route map. Aha! has also inaugurated new nonstop service between Reno-Tahoe and Idaho Falls Regional Airport (IDA). The route will operate on Thursdays and Sundays.
---
Spanish carrier Vueling has announced plans to open three routes from London Gatwick (LGW) during the northern winter season. Flights to Tenerife (TFS) will be 3X-weekly from Dec. 6, followed by a 2X-weekly route to Gran Canaria (LPA) the following day. The third route will begin on Dec. 8, operating twice a week to Lanzarote (ACE).
---
Aug. 11
British Airways is launching two new Caribbean services next March. The airline will operate London Gatwick (LGW)-Antigua (ANU)-Aruba (AUA) from March 26, and Gatwick-Saint Lucia (SLY)-Georgetown (GEO) from Match 27. Both routes will be 2X-weekly using Boeing 777-200ER aircraft.
---
US carrier Breeze Airways is adding Phoenix Sky Habor (PHX) to its network. Flights from Charleston (CHS) and Provo (PVU) will each be 2X-weekly from Nov. 2. The airline is also adding another four routes between existing cities. Charleston-Los Angeles (LAX) starts Nov. 4 and will be 2X-weekly; Westchester (HPN) and Nashville (BNA) starts Nov. 2 and will be 3X-weekly; Westchester-Sarasota-Bradenton (SRQ) starts Nov. 5 and will be 2X-weekly; and Tamps (TPA)- Syracuse (SYR) starts Nov. 19 and will be 1X-weekly. "Breeze always seeks to connect cities which have previously had no nonstop service," said COO Michael Wuerger.
---
Norse Atlantic Airways has launched its first flights from Oslo (OSL) to Los Angeles (LAX). Service will be 3X-weekly using 787s. The Scandinavian startup has a further three route launch planned this month, with London Gatwick (LGW)-New York John F Kennedy (JFK) starting Aug. 12, Berlin (BER)-JFK on Aug. 17, and Berlin-Los Angeles on Aug. 19.
---
Aeroméxico will restart operations to Havana (HAV) in Cuba from Mexico City (MEX) on Oct. 30. The route has been suspended since the COVID-19 outbreak. Operations will resume with seven flights per week. Aeroméxico began operating to Havana in 2011.
---
Leisure carrier Jet2.com has put its winter 2023/24 program on sale across its 10 UK bases. Six new routes are included in the schedule: Belfast International (BFS)-Malaga (AGP); Belfast International-Faro (FAO); Newcastle (NCL)-Malta (MLA); Bristol (BRS)-Malaga; and Bristol-Palma (PMI). CEO Steve Heapy said the program has gone on sale in response to strong demand for warm weather winter vacations.
---
Etihad Airways is set to strengthen air connectivity between the United Arab Emirates (UAE) and the Philippines this winter with an additional daily service to Manila (MNL). A second daily flight from Abu Dhabi (AUH) will start on Oct. 30 using 787s. Martin Drew, Etihad SVP of global sales and cargo, said Manila is one of the airline's biggest markets for point-to-point travel. "Our double-daily service will provide the large Filipino population in the UAE with convenient access to visit family and loved ones back home and support the recovery in tourism as more holidaymakers flock to discover the stunning islands of the Philippines," he said.
---
Emirates plans to increase the frequency of flights to Mauritius (MAU), effective Oct. 1. The Gulf carrier will fly 3X-daily from Dubai (DXB) through Jan. 31, 2023. The extra flight, which supplements the existing double-daily Airbus A380 services, will boost seat capacity to and from Mauritius by approximately 35%.
---
Aug. 10
Frontier Airlines has launched new daily nonstop service from Routes World 2022 host Las Vegas (LAS) to four destinations. Flights are now being offered to Baltimore (BWI), Buffalo (BUF), Hartford (BDL) and Kansas City (MCI). "We're focused on continued growth in Las Vegas as we build out an already robust network connecting LAS to destinations across the U.S. and Mexico," said Daniel Shurz, SVP of commercial at Frontier.
---
Japan's All Nippon Airways (ANA) is increasing the flight frequency for select routes to North America, Europe and Asia-Pacific in response to high demand. Tokyo Haneda (HND)-Frankfurt (FRA) will rise from 3X-weekly to 5X-weekly; Haneda-Los Angeles (LAX) will grow from 3X-weeky to 5X-weekly; and Haneda-Bangkok (BKK) will grow from 3X-weekly to 7X-weekly. Tokyo Narita (NRT)-Seattle (SEA) will also expand from 4X-weekly to 6X-weekly. The changes are from Sept. 16 through Oct. 29.
---
Japan Airlines has announced the resumption of Tokyo Narita-Shanghai Pudong (PVG) flights from Aug. 20 and will increase the frequency of Tokyo Haneda-Sydney (SYD) to daily in October.
---
Aug. 9
From Oct. 30, British Airways will operate an additional weekly flight from London Gatwick (LGW) to Grenada (GND) every Sunday, bringing the total weekly flights to three. The oneworld alliance member currently operates flights to Grenada on Wednesdays and Saturdays via St Lucia and the new weekly flight on Sundays will be via Antigua. Petra Roach, CEO of the Grenada Tourism Authority, said: "We want to thank British Airways for their confidence in Grenada as a destination, and for providing our diaspora and UK visitors with more flexibility and convenience."
---
Qatar Airways will resume services to its fifth destination in Saudi Arabia later this month. Service from Doha (DOH) to Qassim (ELQ) will restart on Aug. 22, initially operating three times per week. A fourth weekly frequency will start from Sept. 2. The airline also plans to introduce an additional four weekly flights to Riyadh (RUH) from Aug. 18, bringing the total to 20 weekly flights.
---
Australia's FlyPelican has announced the launch of a 6X-weekly Sydney (SYD)-Bathurst (BHS) service from Sept. 5. Frequency will increase to 11X-weekly from Oct. 31. OAG data shows the route was previously served by Rex until it exited the market in June.
---
SunExpress has confirmed plans to continue operating Antalya (AYT)-Prague (PRG) during the winter 2022/23 season. The airline will offer one flight per week on Sundays from Oct. 30 using Boeing 737-800 aircraft. "We are happy that SunExpress is extending its operations on the Prague-Antalya route and will thus provide Czech passengers with a connection to the Turkish Riviera even in the winter months," said Jaroslav Filip, Prague Airport aviation business director.
---
Aug. 8
Indian carrier Vistara is increasing service to Frankfurt (FRA) and Paris Charles de Gaulle (CDG) after inducting its third Boeing 787-9. From Oct. 30, the airline will increase service between Delhi (DEL) and FRA from 3X-weekly to 6X-weekly, while Delhi-Paris will rise from 2X-weekly to 5X-weekly. Vistara CCO Deepak Rajawat said: "Europe has been a key focus market for us since the very beginning, and we are glad that our customers appreciate our offerings on these long-haul routes. We have been wanting to ramp up frequencies on these sectors and we are delighted to be able to finally do that."
---
Hong Kong startup Greater Bay Airlines has received a business licence from the Civil Aviation Administration of China to launch five mainland routes. Approval has been given for daily flights from Hong Kong (HKG) to Beijing and Shanghai from Oct. 1, and from HKG to Hangzhou from Feb. 1, 2023. Greater Bay has also received permission to operate Hong Kong-Chengdu from Aug. 1, 2023, and Hong Kong-Wuhan Nov. 1, 2023. There are no limits on frequencies on the last three routes.
---
South Korea's Air Premia plans to launch new flights between Ho Chi Minh City (SGN) in Vietnam and Los Angeles (LAX) in the US from September, the carrier has announced. It said it also intends to continue expanding its routes to Germany, the Americas, and Europe next year. Air Premia launched its first international route between Seoul Incheon (ICN) and Singapore (SIN) in July.