From The Floor: St. Maarten
Routes hears from Routes World 2022 attendee Princess Juliana International Airport in St. Maarten.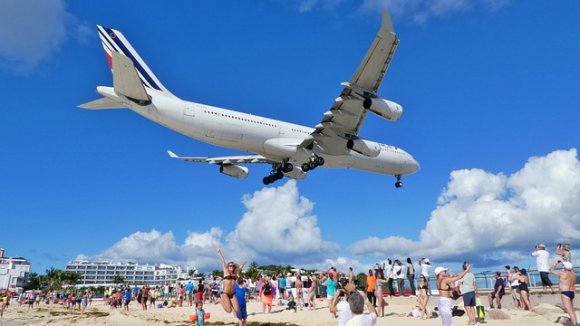 St. Maarten's Princess Juliana International speaks to Routes.
What are the major recent successes at your organization?
We've seen a steady recovery in passenger numbers, with January-August 2022 at approximately 97% of 2019 levels. This is a huge accomplishment, given the fact that Princess Juliana International (SXM) for the past years has been battling two crises.
In 2017, our terminal building, inaugurated in November 2006 with a passenger capacity of 2.5 million annually, suffered significant damage when Hurricane Irma struck the island as a Category 5 hurricane. Subsequently in March 2020, COVID-19 reached our shores resulting in a total lockdown for over three months. As an island where tourism accounts for more than 80% of the economy, this has had dire consequences.
New route successes have included American Airlines' flights from Dallas-Fort Worth (DFW); Frontier Airlines' services from Orlando (MCO) and Miami (MIA); and Arajet's route from Santo Domingo (SDQ).
What are your main strategic ambitions in the short-, medium- and long-term?
In the short-term, we are performing an assessment of our air travel market. This includes identifying route deficiencies, potential priority routes, routes per airline, etc. We are currently working on said assessment, which will be compiled into a strategic whitepaper with an estimated completion date of Q4 2022.
In the medium-term, we plan to use the air travel market assessment findings and/or recommendations to develop an air service development strategy to support our air service growth objective. This is in keeping with our vision to be a regional leader in the provision of air services.
Longer term, we hope to grow passenger enplanements by 25% annually, compared to 2020, to 830,000 by 2026.
What is your main goal in attending Routes World 2022?
With the reconstruction of the airport terminal expected to be completed in 2023 (or early 2024) and to support our short- and medium-term objectives, it is imperative that we continue to engage in discussions to maintain, as well as develop air service routes. Moreover, as a regional leader we are committed to providing safe, secure, quality and profitable airport services that contribute to the general economic and tourism development of St. Maarten/St. Martin and the region we serve. We do so through collaborative efforts with our industry stakeholders and tourism authority partners. Our attendance at Routes events has proven to be beneficial in that mission.