Routes In Brief: Rolling Daily Updates (W/C Nov. 21, 2022)
Routes details the latest new route announcements, as well as the services returning to carriers' networks.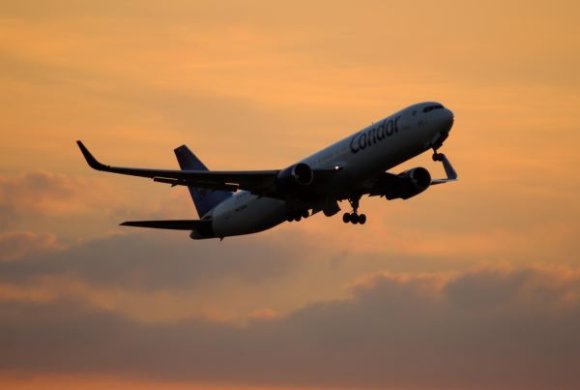 Nov. 23
UK regional carrier Eastern Airways is launching a new daily service between Southampton (SOU) and Belfast International (BFS) in Northern Ireland on Feb. 9, 2023. The route will operate using 72-seat ATR aircraft. "This welcome addition to the domestic network at Southampton and Belfast International will aid those who travel for business, visit friends and family or seek a welcome city or leisure break," Eastern Airways' commercial director Roger Hage said. The airline also serves Manchester (MAN) and Dublin (DUB) from its Southampton base. Eastern previously served Belfast City (BHD) but ended operations to the airport in October 2022.
---
Startup Fly Atlantic has outlined ambitions to offer low-cost flights between Belfast International (BFS) and destinations in the US and Canada by 2024. The project is being led by Andrew Pyne, previously of TUS Airways, Cobalt Air and Avianova among others. The company is exploring the possibility of leasing Boeing 737 MAX or Airbus A321neo jets to operate the transatlantic routes and hopes to have a fleet of 18 aircraft by 2028.
---
Air India is returning to Copenhagen (CPH) after an absence of almost three years. The airline plans to restore flights from Delhi (DEL) on March 1, 2023. Service will be 3X-weekly using 787-8s. "The Delhi-CPH route will strengthen our position as Northern Europe's most important traffic hub and provide lots of new opportunities for business and holidays in Asia," Copenhagen MD Thomas Woldbye said. Air India opened the route in 2017 but suspended service in March 2020 because of the pandemic.
---
IndiGo has operated its first international A321 P2F freighter flight between Kolkata (CCU) and Yangon (RGN) in Myanmar. "Both the cities are major commercial hubs, and freighter service between them will bolster the supply chain between India and Myanmar," IndiGo CarGo CCO Mahesh Malik said.
---
Nov. 22
A second destination in Kazakhstan is joining Jazeera Airways' network from Dec. 3. The carrier will begin flying to the city of Turkistan in the south of the country twice a week. Service from Kuwait (KWI) to Turkistan's Hazrat Sultan International (HAS) will depart on Mondays and Saturdays. "We are very pleased to be continuing our expansion and serving a significant demand from CIS countries for travel to the Middle East, specifically for pilgrimage to Saudi Arabia, thanks to our frequent connecting flights to Medinah, Jeddah and Taif," Jazeera Airways CEO Rohit Ramachandran said.
---
TAAG Angola Airlines has expanded a codeshare agreement with Spanish carrier Iberia. From now on, passengers traveling on TAAG's services between Luanda (LAD) and Madrid (MAD) will be able to connect via Spain's capital on Iberia flights to international destinations including Amsterdam, Geneva, London, Milan, Rome and Zurich. A number of domestic connections will also be available, including to Barcelona, Malaga and Palma de Mallorca.
---
Indian startup Akasa Air has added a 10th destination to its network. Flights between Visakhapatnam (VTZ) and Bengaluru (BLR) will be daily from Dec. 10, with a second daily flight starting two days later. "Visakhapatnam is a promising tier II city and a key player in India's growth story owing to its advantageous coastal location, real-estate boom, and industrial prospects," Akasa co-founder and CCO Praveen Iyer said. The airline is also starting a third frequency between Bengaluru and Ahmedabad (AMD) from Dec. 17.
---
EasyJet has started flying between Bristol (BRS) in the UK and Rovaniemi (RVN), the capital of Lapland in northern Finland. The route will operate twice a week during the winter season.
---
Nov. 21
Hungarian ULCC Wizz Air has announced a new route between Suceava (SCV) in Romania and Tel Aviv (TLV) in Israel. The route will begin on Jan. 9, 2023, operating on Mondays and Fridays. The launch comes a month before Wizz opens a new two-aircraft base at Suceava, which will support the start of routes to Paris Beauvais, Brussels Charleroi, Venice Treviso, Larnaca and Eindhoven, as well as frequency increases to Bologna, Milan Bergamo and Rome Fiumicino.
---
Spanish carrier Volotea is launching two new routes to Lourdes, a town in southwestern France. A Rome Fiumicino (FCO)-Lourdes (LDE) service will begin on March 31, 2023, operating twice a week. Flights from Catania (CTA) will start the following day and will also be offered twice a week. Lourdes is among the most visited pilgrimage sites in the Christian world, in the past welcoming more than 6 million pilgrims each year.
---
Air India Express is opening two new international services from Thiruvananthapuram (TRV) in the southern Indian state of Kerala. Flights to Bahrain (BAH) will commence on Nov. 30 operating twice a week using Boeing 737-800s. A 3X-weekly route to Dammam (DMM) in Saudi Arabia will then commence the following day.
---
German leisure carrier Condor has resumed operations to Grenada and Tobago for the first time since April 2020. From Frankfurt (FRA), the airline will fly to Grenada (GND) before continuing to Tobago (TAB). The service will be offered once a week with 767-300 equipment.