Etihad To Offer Double-Daily Nonstop Bangkok Service
Capacity between the UAE and Thailand is now back to around 70% of pre-pandemic levels.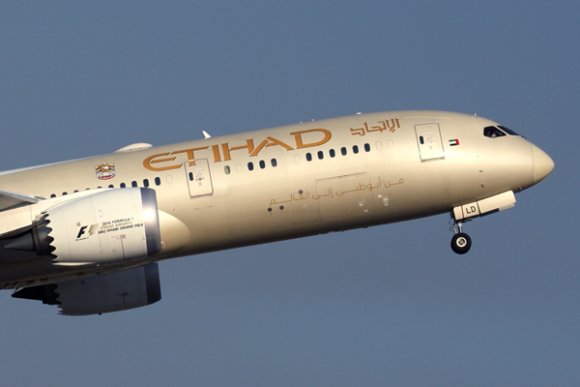 Etihad Airways is to offer double-daily nonstop frequencies to Thailand's capital Bangkok at the start of the northern summer 2023 season as capacity from the United Arab Emirates (UAE) continues to increase.
From March 26, the airline will add a second daily nonstop flight between Abu Dhabi (AUH) and Bangkok Suvarnabhumi (BKK) using Boeing 787-9 aircraft. The carrier offers a daily nonstop service at the present time, as well as flying daily via Phuket (HKT).
Once Etihad launched the second-daily service, the existing Abu Dhabi-Phuket-Bangkok routing will return to daily Abu Dhabi-Phuket nonstop flights.
Newly appointed chief revenue officer Arik De said the additional Bangkok flight would cater for two-way leisure demand between the UAE and Thailand.
According to data provided by OAG Schedules Analyser, there are 52,432 two-way weekly seats between the countries during the week commencing Jan. 2, up from around 43,000 at the start of December. The current total represents about 70% of pre-pandemic levels.
Etihad has a capacity share of about 16%, while Emirates accounts for 84%.
The Thai expansion comes days after Etihad confirmed plans to increase service to Shanghai Pudong (PVG) from 1X-weekly to 2X-weekly in February following China's decision to relax its COVID travel measures.
Combined with a weekly service to Beijing Capital (PEK) and a twice-weekly service to Guangzhou (CAN), this will provide travelers with 5X-weekly nonstop flights between Abu Dhabi and China.
"China is a market of primary importance to Etihad, and as one of the country's largest financial and economic centres, Shanghai plays a crucial role in our network," SVP of global sales and cargo Martin Drew said.