Delta Seeks Approval To Expand US-Argentina Service
The airline hopes to begin New York-Buenos Aires flights before the end of the year.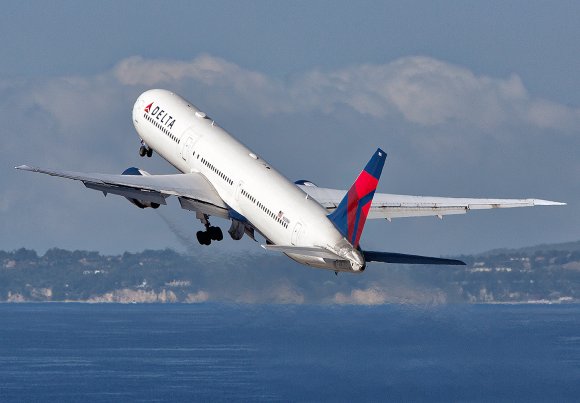 Delta Air Lines has outlined plans to launch a new route to Argentina's capital Buenos Aries, complementing its long-standing flights from Atlanta.
The airline has applied to the US Transportation Department (DOT) for an exemption to authorize scheduled foreign air transportation of persons, property, and mail between the US and Argentina.
It wants to open a new route between New York John F Kennedy (JFK) and Buenos Aires Ezeiza (EZE) but is seeking broad US-Argentina authority consistent with the Air Transport Agreement between the two countries.
"Broad authority will give Delta the flexibility to potentially add additional new flights as market conditions warrant, which would provide consumers new competitive travel options," the application said.
"The specific New York-Buenos Aires flights would bring additional competition to New York-Buenos Aires, a market that has recently been served by only two carriers: American Airlines and Aerolineas Argentinas."
Delta previously served the New York-Buenos Aires market for a brief period 14 years ago, operating JFK-EZE flights between December 2008 and March 2009.
The proposed new service will operate daily using a 237-seat Boeing 767-400 aircraft. Flights are slated to begin from Dec. 16 following the receipt of all necessary governmental approvals.
"The new service will increase travel and trade opportunities, boost New York and regional economies, create jobs, and provide benefits to travelers across the US," Delta's application added.
OAG Schedules Analyser data for the week commencing Jan. 16 shows that American provides daily nonstop service between New York JFK and Buenos Aires Ezeiza using 777-200/200ERs, while Aerolineas Argentinas operates 3X-weekly Airbus A330 flights. In total, the airlines offer a combined 5,454 two-way seats between the cities, with American having 70% of the market.
Delta's planned new route is slated to depart JFK at 10 p.m. and arrive in the Argentine capital at 9.45 a.m. the following day. The return service will depart Buenos Aires at 9 p.m. and arrive back in 7.05 a.m. the next day.
The planned expansion comes after the airline said on Jan. 13 it would adopt a cautious approach to rebuilding its presence in China as the country reopens to international travel.
"We're not going to get ahead of ourselves in terms of capacity to China," CEO Ed Bastian said on an earnings call. "We're going to be very mindful to see how demand warrants and how this opens up.
"But that's the big question mark, I think, in terms of international demand for 2023 that we don't know yet."
At the present time, OAG data shows that Delta serves Shanghai Pudong (PVG) twice a week from both Detroit (DTW) and Seattle (SEA), both of which operate via Seoul Incheon (ICN). Nonstop service is scheduled to resume in late March when frequencies on both routes will rise to daily.
Delta had previously filed tentative plans to commence daily flights from DTW and SEA to Beijing Daxing (PKX) during the northern summer season, but these have since been removed from its schedule.