Qatar Airways, Air Serbia Unveil Codeshare Partnership
Qatar Airways is eying growth in Central and Eastern Europe through an agreement with Air Serbia.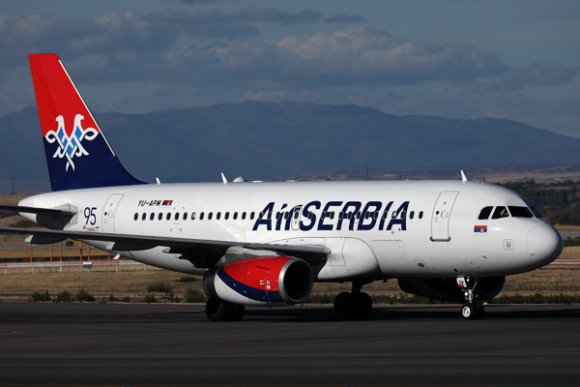 Qatar Airways and Air Serbia will begin a codeshare partnership next month covering more than 40 destinations on each other's networks.
Under the terms of the agreement, which begins Feb. 1, Air Serbia will add its code on Qatar Airways' nonstop flights between Doha (DOH) and Belgrade (BEG), as well as various points beyond Doha. They include Adelaide, Baku, Brisbane, Ho Chi Minh City, Hong Kong, Melbourne, Perth, Singapore and Sydney.
Additionally, subject to obtaining all necessary government approvals, Air Serbia plans to extend its coverage to Bangkok, Cape Town, Johannesburg, Phuket, Seoul, Tokyo, Yerevan and Zanzibar among others.
Qatar Airways serves the Doha-Belgrade market five times per week at the present time. It said the agreement would enable passengers to travel via Belgrade to destinations in countries such as Bosnia and Herzegovina, Montenegro and Slovenia.
"This partnership will allow us to expand our footprint in the Central and Eastern European markets where we are looking forward to offering additional travel choices for our customers," Qatar Airways CEO Akbar Al Baker said.
Air Serbia CEO Jiří Marek added he hopes the cooperation will increase traffic between Doha and Belgrade, as well as stimulating trade and tourism.
Sabre data shows that of the 43,912 passengers who traveled from Belgrade to Doha during 2019, 88% continued their journey by flying to destinations beyond Qatar.
Air Serbia's agreement with Qatar Airways marks a shift in Middle East relations for the Belgrade-based airline. Etihad previously held a 49% stake in the carrier and operated daily service between Abu Dhabi (AUH) and Belgrade until the onset of the pandemic.
However, Etihad divested a 31% share to the Serbian government in late 2020 and ceased operations to Belgrade. It currently holds a stake of about 16%.