Ryanair Boosts London Flying With New Stansted Routes
The carrier flies from three London airports, but avoids Heathrow.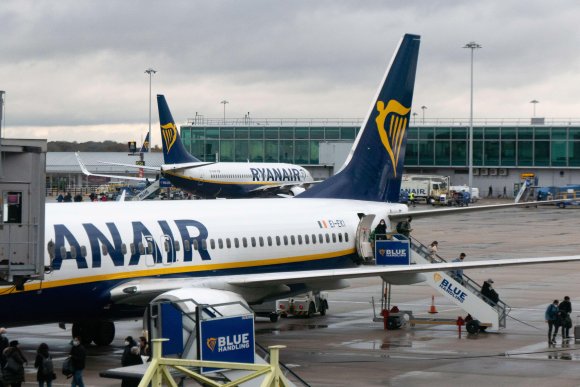 ULCC Ryanair will launch six new routes from London Stansted (STN) for its summer 2023 schedule, part of a boost in flying from London airports versus summer 2022.
"Ryanair will operate over 3,000 weekly flights to/from Stansted, Gatwick (LGW) and Luton (LTN) airports [in summer 2023] with 10% growth vs summer 2022," the airline said in a statement.
The six new STN routes launching in the carrier's summer 2023 schedule include flights to: Asturias (OVD) in Spain, Belfast (BFS), Cornwall (NQY) in England, Edinburgh (EDI), Klagenfurt (KLU) in Austria and Leipzig (LEG) in Germany.
The STN-BFS and STN-KLU routes will be operated 2X-weekly, while the other four routes will be flown 3X-weekly.
"Ryanair is pleased to bring even more choice to London citizens and visitors for summer 2023," Ryanair Group CEO Michael O'Leary said in a statement. "Our [London] schedule has grown 10% on last summer with 3,000 weekly flights scheduled across 180-plus routes."