Route Analysis: Chiang Mai-Osaka
Thai VietJet will launch its first international route from Chiang Mai in February.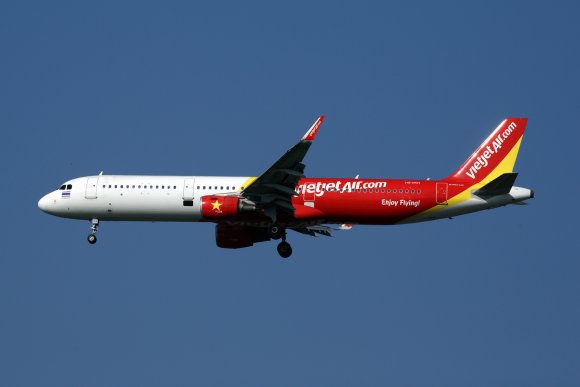 Thai VietJet is set to launch a new route between Chiang Mai (CNX) and Osaka Kansai (KIX) next month, becoming the first nonstop service to link the city in northern Thailand with Japan.
The route will commence on Feb. 17, operating three times per week using Airbus A321 aircraft. The flight time on the 3,973-km (2,146-nm) sector will be around 5 hours.
Founded in 2015, Thai Vietjet launched its first scheduled route to Japan in July 2022, linking Bangkok Suvarnabhumi (BKK) and Fukuoka (FUK). Service initially operated three times per week before rising to daily during October.
Chiang Mai-Osaka will therefore become the airline's second Japanese route and the third service to be offered from the Thai airport. At the present time, Thai Vietjet flies to Bangkok Suvarnabhumi from Chiang Mai 11 times per day, as well as serving Phuket (HKT) daily.
Located about 700 km (435 mi.) from Bangkok, Chiang Mai is the largest city in the north of Thailand in terms of economic scale and population. The city, which is set to host Routes Asia 2023, is popular among tourists and welcomed almost 10 million visitors a year before the pandemic struck.
The route to Osaka will therefore be targeting inbound visitors to see Chiang Mai's old city and ancient temples, including the 14th-century Wat Chedi Luang Buddhist temple. The region is also home to Hinoki Land, a Japanese-themed cultural park.
Japan is one of Thailand's major source markets and 2019 saw the country welcome more than 1.7 million tourists from Japan. In turn, Japan is also a popular destination for Thai tourists, with about 1.3 million per year traveling to Japan before the pandemic.
O&D traffic between Chiang Mai and Osaka totaled 22,365 two-way passengers in 2019, all of whom traveled indirect. The wider Chiang Mai-Japan market amounted to some 94,052 passengers, with Chiang Mai-Tokyo the largest city pair.
Thai VietJet's new route will depart Chiang Mai at 11 p.m. on Tuesdays, Thursdays and Saturdays, arriving in Osaka at 6 a.m. the following day. The return service will depart at 8.30 a.m. and arrive back in CNK at 1.05 p.m.
CNX-KIX
| | |
| --- | --- |
| Carrier: | Thai Vietjet |
| Aircraft: | Airbus A321 |
| Frequency: | 3X-weekly |
| Start date: | Feb. 17, 2023 |
| Distance: | 3,973-km (2,146-nm) |
| O&D traffic demand (2019): | 22,365 |
| Annual growth: | -8.3% |
| Average base fare (2019): | $488.94 |