Failed Flyr Faced Competition On 85% Of Routes
The collapsed airline was the sole operator on just seven of the 46 routes it offered in summer 2022.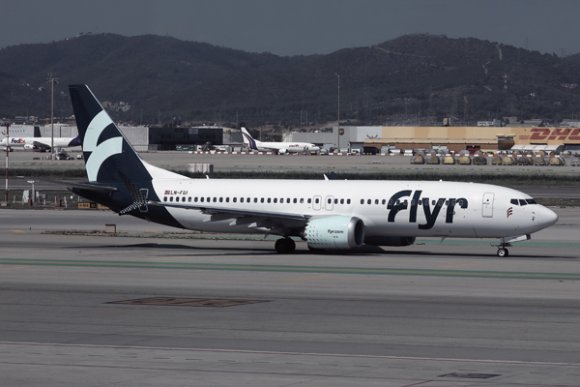 Norwegian LCC Flyr faced direct competition on 85% of the routes served during its first and only full summer season, research by Routes has found.
The airline suspended flights and filed for bankruptcy on Feb. 1, becoming the second European airline to collapse within a week after UK-based regional carrier Flybe ceased operations.
The demise of Flyr came a day after its board warned that the company faced a "critical short term liquidity situation" following a failure to secure underwriting for a capital raise of up to NOK330 million ($33 million).
At the time of its demise, the Boeing 737 operator offered a limited schedule from Oslo (OSL), providing just 30 weekly departures to seven international destinations and two domestic points. Overseas cities included Berlin (BER), Paris Charles de Gaulle (CDG) and Rome Fiumicino (FCO), as well as Bergen (BGO) and Trondheim (TRD) in Norway.
When Flyr launched commercial operations in June 2021, it initially served Oslo-Tromsø (TOS) before adding international flights in August from Norway's capital to Alicante (ALC), Malaga (AGP) and Nice (NCE).
Analysis of the airline's summer 2022 network shows the carrier offered 46 nonstop routes, providing flights from eight Norwegian airports. About 950,000 seats were deployed on domestic routes during the season, while 502,000 were to and from international airports.
Of the 46 services, Flyr faced direct competition on 39 of them.
Oslo-Trondheim was the LCC's biggest route by seats and frequencies where it went head-to-head with Norwegian, SAS Scandinavian Airlines and Wideroe. Analysis of OAG schedules shows that Flyr had a 14.2% capacity share of the OSL-TRD market, behind Norwegian on 45.7% and SAS on 37.6%. Wideroe had a 2.5% share.
It was a similar story on Flyr's second-largest route between Oslo and Bergen where it had 14% of the market. Norwegian had around 48% and SAS had 38%.
The only airport pairs where Flyr was the sole operator during summer 2022 were from Oslo to Alghero (AHO), Montpellier (MPL), Porto (OPO), Thessaloniki (SKG), Valencia (VLC) and Zadar (ZAD), as well as Bergen-Zadar.
During summer 2023, the latest OAG schedules show that two of the seven—Oslo-Porto and Oslo-Thessaloniki—will be served by Norwegian.