Sacramento International Unveils $1.3 Billion Expansion Plan
The California airport aims to complete construction by late 2027.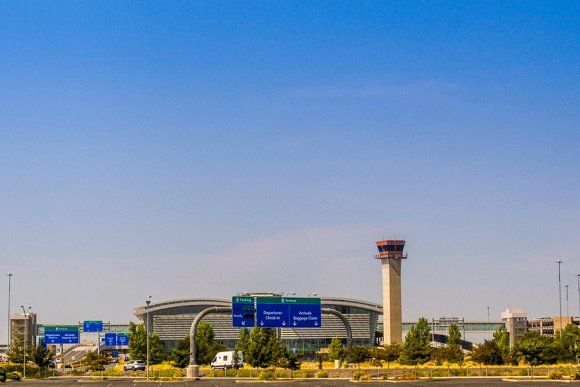 Sacramento International Airport (SMF) will embark on a five-year, $1.3 billion expansion project, which officials say is needed to keep up with rapid passenger growth.
The airport serving California's state capital saw a steady uptick in passenger traffic in the six years through 2019, and said its annual traffic was near 2019 levels again in 2022. SMF handled 12.3 million passengers in 2022, and is forecasting average annual passenger growth of 4.3% through 2041.
SMF aims to complete the five-year program by the end of 2027. "This ambitious project is not just an expansion, but a complete transformation of the airport experience for the people of Sacramento and its visitors," the Sacramento County Department of Airports said in a statement. "The project will bring about significant improvements and upgrades that will enhance the convenience, comfort and accessibility of the airport for all."
SMF plans to build a new $140 million pedestrian walkway "empowering passengers with the flexibility to choose between a leisurely walk to their gate or utilizing the airport's efficient train system," according to the Department of Airports.
The project also calls for the expansion of Terminal A, adding gates and amenities; a new Terminal B parking garage; and a new ground transportation center to "centralize taxi, rideshare and off-site shuttle providers into a single area that is walkable from both terminals."
Also on the agenda is a new $400 million rental car facility, "allowing passengers access to the airport's rental car providers without the need to ride a shuttle bus," the Department of Airports noted.
SMF director Cindy Nichol said the five-year program "sets the stage for the airport's growth and our region's as a whole … Our airfield has plenty of capacity, but our parking, concourses and roadways have several choke points. [The expansion project] will address these issues and create an airport ready to serve the modern passenger."
Sacramento County supervisor Phil Serna said SMF "is at a crucial intersection," said, adding: "It is critical to invest in our aviation infrastructure to ensure we can meet the needs of residents and travelers who will make the region an even better place to live, work and visit."
SMF deputy director of airport planning and development TJ Chen said the airport has a master plan that allows for "additional facilities and airfield infrastructure needed to meet the growing demand for air travel" to be built beyond the five-year project.
The Department of Airports said Sacramento taxpayers will not fund the project, noting it "will be financed through a combination of federal and state grants, municipal bonds issued by the airport and user fees."