SalamAir To Enter Malaysian Market
Oman-based SalamAir is further expanding in Southeast Asia.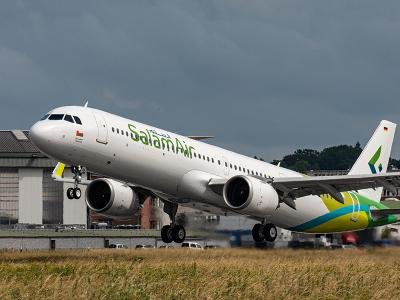 SalamAir is launching a new route during the northern summer season to Malaysia's capital Kuala Lumpur, which will become the 36th point to be served by the LCC.
The route will be the airline's first destination in the southeast Asian country. Nonstop flights between Muscat (MCT) and Kuala Lumpur (KUL) will operate twice a week from July 3 on Mondays and Fridays.
SalamAir CEO Mohamed Ahmed described the new service as "another milestone" in its network expansion strategy, saying the 7-hr. flight would serve the high demand for leisure and business traffic.
"The flights will boost tourism, economic relations, business opportunities, and student movements between Oman and Malaysia," he says.
Ahmed adds that the route also supports the Oman 2040 vision, which aims to diversify they nation's economy and position inbound tourism as a major contributor to overall GDP. "We are committed to connecting more destinations along new sectors to establish a strong pan-international presence," he says.
Data provided by OAG Schedules Analyser shows that SalamAir will compete on the 5,206-km (2,811-nm) Muscat-Kuala Lumpur sector with Oman Air, which offers nine round trips per week using a mix of Airbus A330-200s and A330-300s. This is the only nonstop link between the two countries at the present time.
Total O&D traffic between Oman and Malaysia totaled 50,476 two-way passengers in 2019, according to Sabre Market Intelligence figures, about 60% of whom traveled nonstop. Doha (DOH) was the largest one-stop market, followed by Dubai (DXB).
SalamAir commenced its commercial flights in 2017 and operates six A320neos, four A321neos and one Airbus A321 freighter.
Malaysia will become the second country in southeast Asia to be served by the LCC alongside Thailand. From Muscat, it flies 3X-weekly to Bangkok Suvarnabhumi (BKK) and 4X-weekly to Phuket (HKT).
This article was originally published on aviationweek.com.