British Airways, South Africa's Airlink Sign Codeshare Deal
BA previously partnered with Comair, a South African airline that ceased flying in 2022.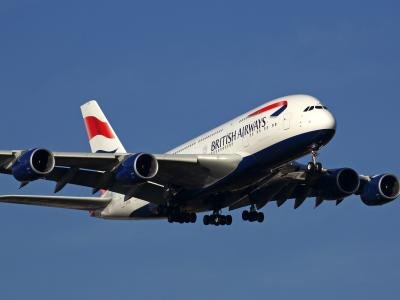 British Airways (BA) has signed a codeshare agreement with Airlink, providing BA passengers with access to a broader network of destinations in South Africa and surrounding countries.
BA in August 2022 canceled a franchise agreement with South African carrier Comair, which had collapsed earlier in the year and ceased operations. That left BA passengers without the ability to purchase itineraries beyond the airline's South African destinations Cape Town (CPT) and Johannesburg (JNB).
BA operates 2X-daily Airbus A380 service between London Heathrow (LHR) and JNB; 2X-daily flights between Heathrow and CPT using A350 and Boeing 777 aircraft; and 3X-weekly 777 service between London Gatwick (LGW) and CPT.
BA says passengers will be able to connect to 18 destinations via Airlink beyond CPT and JNB, including airports in South Africa as well as Namibia, Zambia and Zimbabwe.
"Our flights to Cape Town and Johannesburg continue to be as popular as ever with our customers, so we're pleased to be able to open up more options in the southern African region," says Neil Chernoff, BA's director of network and alliances.
Airlink CEO and MD Rodger Foster adds, "The marriage of our two networks will benefit both British Airways' and Airlink's customers, giving them even more choice with a wide range of itinerary options and connectivity possibilities."
This article was originally published on aviationweek.com.