Denmark's Aarhus Airport Taps New CEO
Aarhus Airport eyes handling 1.5 million passengers by 2029.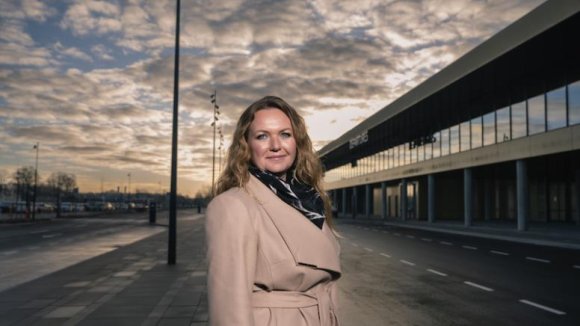 Lotta Sandsgaard has been named the new CEO of Aarhus Airport (AAR) in Denmark, taking over the role from April 1.
Aarhus, the second largest city in Denmark, will play host to Routes Europe 2024. Sandsgaard will come to AAR from the Silkeborg Municipality, where she has served as technical and environmental manager.
In addition to a long history in municipal management, Sandsgaard is a trained commercial pilot and flight instructor who owns a Rockwell Commander 114b aircraft based at AAR.
The airport says in a statement that Sandsgaard "will land directly in the director's chair and will be in charge of realizing the airport's growth strategy, where the ambition is to increase passenger numbers to 1.5 million travelers by the end of 2029"—which would be triple AAR's 2019 annual total.
Lars Dige Knudsen, the airport's chairman, says Sandsgaard is "an experienced leader with the right skills to embrace many professional groups and stakeholders in a complex company."
Sandsgaard says: "Service has always been outstanding at the airport, whether I have come as a guest in the terminal or as a pilot at the port office... My passion for aviation will be a major driving force in my new role as CEO of Aarhus Airport. But it is the managerial tools and the technical and environmental experience that I have in my luggage that will contribute to further developing the culture at the airport and create a solid foundation for growth. In addition, I will draw on my many years of experience in developing cities, infrastructure and organizations and at the same time ensure a smooth operation."
This article was originally published on aviationweek.com.