ACI Europe: Airport Carbon Accreditation Participation Shows Green Commitment
More than half of the carbon-cutting program's accredited airports are in Europe.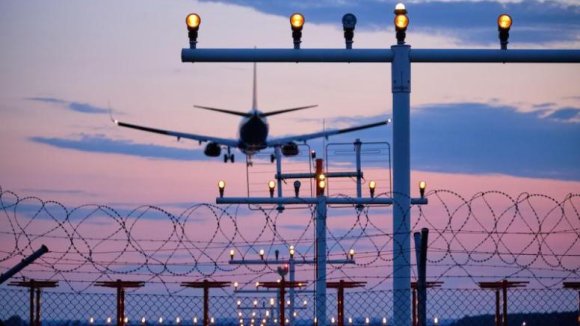 The global Airport Carbon Accreditation program, managed by Airports Council International (ACI) Europe, accredited 91 more airports between May 2021 and May 2022, up 30% year-over-year.
In a report released March 14, ACI Europe says there were 395 accredited airports in the program worldwide as of May 2022, of which 204 are in Europe. The program includes four levels of accreditation, moving from mapping an airport's carbon footprint at level 1 to levels 3 and 4, which "require airports to align their carbon management and reduction trajectory with the objectives of the Paris Agreement."
ACI Europe says 89 airports have achieved the more advanced levels of accreditation, with 32 airports hitting the level 4 "transformation" and "transition" stage.
"These achievements speak volumes of the global airport community's commitment to addressing climate change," ACI-Europe says in the report.
The organization notes the 204 accredited European airports are of "all sizes, profiles and locations," with London Heathrow (LHR) and Paris Charles de Gaulle (CDG) participating alongside Montpellier (MPL) in France and Stuttgart (STR) in Germany. "This momentum for airport climate action accelerated in spite of the hampered progress of the COVID-19 recovery in the European region during the period covered," ACI Europe says.
Airports participating in the Airport Carbon Accreditation program achieved a collective carbon-dioxide emissions reduction of 8.1% compared to the three-year rolling average used as a baseline, ACI Europe says, but the organization concedes "some of the reductions are likely due to the COVID-19 pandemic."
Kurt Vandenberghe, the European Commission's DG for climate action, says: "It is important that all parts of the economy take action to tackle climate change and reduce their emissions. We welcome that airports are proactive in reducing their own emissions. Airports acting to reduce their climate impacts are showing outstanding action from their place within a sector that will only become more and more visible in terms of its impacts on climate change."
ACI Europe DG Olivier Jankovec says there is "ongoing momentum for airport climate action," adding, "European airports are leaders in carbon management globally, leaving no stone unturned in the effort to rid their infrastructure and operations of carbon, in line with the global climate goals and the ambitious climate agenda spearheaded by the EU."
This article was originally published on aviationweek.com.