Canada's Lynx Air Continues Eastward Expansion
Calgary-based Lynx Air is adding Fredericton to its growing network.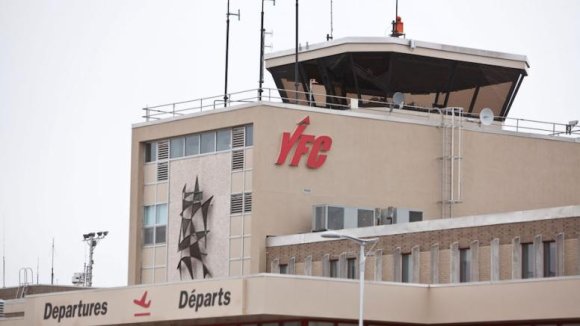 Canadian ULCC Lynx Air will add Fredericton International Airport (YFC) to its network in June, connecting the New Brunswick airport to both Calgary (YYC) and Toronto Pearson (YYZ).
The YYC-based airline, an all-Boeing 737 operator, is continuing its expansion in Canada's east. Last week it announced plans to add Montreal-Trudeau International Airport (YUL) to its network.
From June 12, the airline will operate a Fredericton-Toronto Pearson-Calgary routing, enabling nonstop access to YYZ and one-stop, same-aircraft service to YYC. The route will be flown 3X-weekly.
"Lynx plans to grow its fleet from six to nine aircraft over the next three months in anticipation of a busy summer in Canada," the airline says in a statement.
"We know that there are strong connections between the communities of New Brunswick, Ontario and Alberta and we are proud to offer ultra-affordable links to connect them," Lynx Air CEO Merren McArthur says. "Our strategy is to fly to destinations where airfares are high and low-cost options are limited, and Fredericton and New Brunswick are a perfect example of this."
Johanne Gallant, CEO of Fredericton International Airport, says the region surrounding YFC "has close ties to Alberta, Calgary and beyond, and this new flight is one our travelers have been asking for."
This article was originally published on aviationweek.com.