Analysis: U.S. Airline Passenger Traffic Recovers To 92% Of Pre-Pandemic Volumes
U.S. carriers are planning to operate more capacity this summer than in 2019.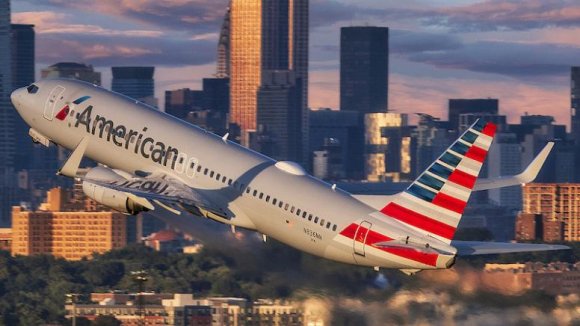 U.S. airlines carried 194 million more passengers in 2022 than during the previous 12 months, marking a 30% year-on-year rise, the latest statistics released by the U.S. Transportation Department (DOT) show.
During 2022 U.S. airlines carried 853 million passengers—up from 658 million in 2021 and 388 million in 2020. However, the figure for last year was 8% down on the all-time high of 928 million in 2019.
In total, domestic enplanements of 751 million in 2022 were down by 8% on the record achieved in 2019, while international enplanements were 11% lower at 115 million.
The DOT's Bureau of Transportation Statistics reveal that November 2022 was the busiest month last year, counting 76 million passengers. December fell back to 74.95 million following widespread cancellations during the holiday period.
Explore News And Analysis From Routes Americas 2023
Overall, U.S. airlines canceled 5.4% of their scheduled domestic flights in December, higher than the rate of 1.1% in both November 2022 and in pre-pandemic December 2019. Of the industry-wide cancellation rate during the month, 54.5% of were attributed to Southwest Airlines.
Although official passenger figures for the first two months of 2023 are unavailable, Airlines for America has forecast that U.S. airline traffic will top 2.6 million passengers per day in March and April, surpassing 2019 levels. About 158 million passengers are expected to travel during the two-month period.
Looking at planned capacity levels for the summer 2023 season based on schedules filed with OAG shows that the number of seats U.S. airlines plan to operate will be about 6% higher than during summer 2019. About 715.6 million seats are scheduled to operate this summer, compared with 673.9 million four years ago before the pandemic.
For the big three network carriers, American Airlines has scheduled 1.2% more seats this summer compared to 2019, while Delta Air Lines will be down 0.2% and United Airlines will be up 3.3%. Southwest Airlines intends to operate 142.5 million seats—up by 16.4% on 2019—and the capacity offered by Spirit Airlines will be some 42.8% higher at 35.4 million seats.
While capacity levels are expected to better 2019 levels this summer, the number of flight frequencies will remain lower. Frequencies offered by American Airlines and Delta are slated to be around 11.5% down on summer 2019, while United is down by about 12.5%.
Of the other top 10 airlines by frequencies, Alaska, Frontier Airlines and Hawaiian Airlines are also scheduled to be lower than before the crisis.
However, four carriers are bucking the trend. Southwest has scheduled 898,660 flights during summer 2023—up by 10.5% on 2019—and JetBlue, Spirit and Allegiant Air are also planning to have more frequencies.
This article was originally published on aviationweek.com.