Aeromexico: 'Hot' Mexico-Europe Market Drives International Growth
As it ramps up transatlantic routes, Aeromexico is also resuming flights to Tokyo.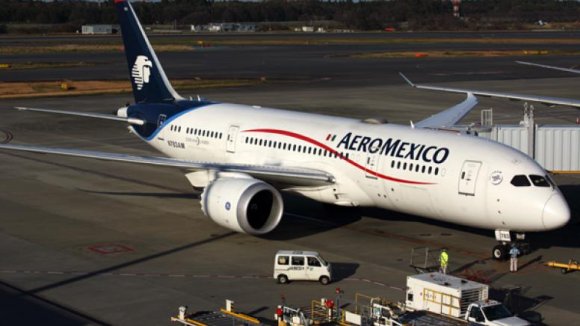 Aeromexico has launched new service from Mexico City (MEX) to Rome Fiumicino (FCO) and resumed flights to Tokyo Narita (NRT) as it ramps up international flying with a particularly robust northern hemisphere summer schedule planned for Europe-bound routes.
"Europe is very hot right now," Aeromexico Airport Affairs Director Abelardo Muñoz Martín said during a fireside chat at the Routes Americas 2023 conference in Chicago last week. "So many Mexicans want to get to Europe and so many Europeans want to come to Mexico."
The routes started operating on March 25.
OAG Schedules Analyser shows the Mexico City-Rome route is initially being flown 4X-weekly with a Boeing 787 aircraft, with frequencies increasing to 5X-weekly from June 1 and growing to daily by the end of the month. Aeromexico's summer 2023 capacity to Europe will increase by more than 20% compared with summer 2022. By June, 54 Mexico-Europe frequencies will be operated per week—a record for the carrier.
"Demand for the Rome service is already very high," Martín said. "We have very high expectations for the route."
Mexico-Spain has traditionally been a strong market for Aeromexico. The carrier on March 27 is expanding frequencies on routes from both Guadalajara (GDL) and Monterrey (MTY) to Madrid (MAD) from 3X-weekly to 5X-weekly, and plans to boost flying on both services to daily from June 1.
By June, the airline will operate 28 weekly flights between Mexico and Spain–more than half of its weekly frequencies to Europe. The GDL-MAD and MTY-MAD routes are "working very well for us," Martín said.
Asked if Aeromexico is eyeing more routes to Spain beyond the flights planned for the summer, he responded: "I don't see any other opportunities right at the moment."
While flights to Europe are attractive, Martín said the airline is being cautious regarding long-haul South American capacity. "The economic situation in Argentina is getting harder and harder" and Brazil has implemented a tourist visa requirement for Mexican travelers, "so that makes us be more conservative on what we do with Argentina and Brazil," he explained.
Martín added that operating more than around one daily flight from MEX to either Argentina or Brazil is not "optimum" for the time being.
Service to Tokyo Narita, a route resumption after a three-year COVID-19-related suspension, is being flown daily with a 787.
This article was originally published on aviationweek.com.