Routes In Brief: Rolling Daily Updates (W/C March 27, 2023)
Updates on the latest new route announcements, schedule changes and codeshares.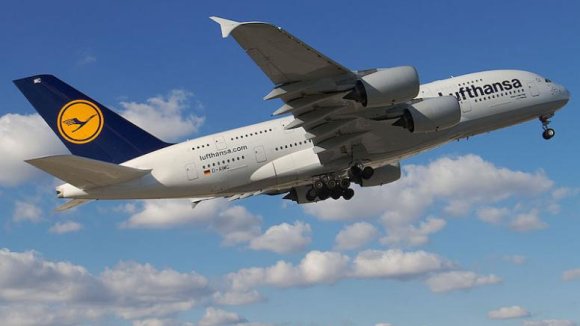 March 31
Virgin Atlantic has expanded its codeshare with Indian LCC IndiGo. The airlines first launched the partnership in September 2022 covering 16 destinations in India. A further 18 points have now been added to the codeshare agreement, including such cities as Allahabad, Goa Mopa, Jodhpur and Lucknow. Alex McEwan, country manager South Asia at Virgin Atlantic, says: "By combining IndiGo's vast network with Virgin Atlantic's three daily services between the UK and India, we offer a range of connections to and from India's most popular destinations." In addition, IndiGo has commenced a new domestic route between Patna and Deoghar. Service will be 4X-weekly.
---
Indonesia AirAsia is opening a route from Jakarta to Perth, commencing June 2. Supported by the Western Australian Government through Tourism Western Australia (TWA) and Perth Airport, the service will initially run 4X-weekly and be increased in line with demand. "This is the first time Indonesia AirAsia has ever flown on this route—thanks to our tourism and airport partners for helping to make these new services a reality," Indonesia AirAsia CEO Veranita Yosephine says. The route is expected to attract two-way leisure traffic, as well as students traveling to Perth to study. According to the Embassy of the Republic Indonesia, the number of Indonesian students in Australia has reached more than 20,000 in 2023, an increase of 15,000 compared with 2022.
---
Greece's Aegean Airlines returned to Birmingham Airport (BHX), England, with 2X-weekly Athens route. Service will operate on Tuesdays and Fridays using Airbus A320s. The route sees the airline return to Birmingham after a five-year absence. Aegean becomes the seventh Star Alliance carrier at BHX.
---
Air Canada's Toronto Pearson-Edinburgh service will be extended into the winter 2023/24 season, it has been confirmed. The route will return on June 2 using Boeing 787s and operate up to daily during the peak summer season. Fights will extend into the winter season with three round trips per week until Jan. 8, 2024. "Our newly extended service from Edinburgh will not only provide our customers in Scotland with a direct link to Canada during both the summer and winter seasons, but also allow convenient onward travel options across North America," Air Canada general manager sales for the UK and Ireland Stephen Gerrard says.
---
Australian startup Bonza has launched a new base at Melbourne Tullamarine, the airline's second after Sunshine Coast. Two Boeing 737 MAX 8 aircraft will operate from Melbourne flying to 11 destinations. "Demand is high for Aussies to travel domestically, and as the cooler months are upon us, Melbournites can now take a low-cost flight to many Queensland destinations for direct access to winter sun—or stay within Victoria for a winter wine escape to Mildura," CEO Tim Jordan says. Bonza has also launched a new domestic route connecting Newcastle to the Whitsunday Coast.
---
Long-haul LCC AirAsia X has resumed flights between Kuala Lumpur and Beijing. The route from Kuala Lumpur International to Beijing Daxing International landed in the Chinese city at 1:05 a.m. local time on March 31. "Our service resumption to Beijing reflects our commitment to boosting our network in China, which has historically always been one of our biggest and most popular markets and providing our guests with more options to travel affordably from/to Kuala Lumpur," AirAsia X Malaysia CEO Benyamin Ismail says. "We are also looking at ramping up the frequency to four weekly flights starting June 1 to meet growing forecast demand, further boosting exchanges between the world's second largest economy and Asean, and the region's tourism recovery."
---
March 30
Emirates Airline and United Airlines have activated their codeshare partnership, which was first announced last September. The agreement will enable Emirates passengers to connect to more than 150 cities in United's U.S. network from Chicago O'Hare, Houston Intercontinental and San Francisco. United customers will also be able to travel on Emirates' flights to Dubai via the same three U.S. hubs, as well as to points in the Gulf carrier's network beyond Dubai. "United's vast network across the Americas will help us to offer more choice to our customer base from across the globe, and meet demand from across segments including the leisure, VFR, corporate travelers and students," says Emirates Chief Commercial Officer Adnan Kazim.
---
Mexican ULCCs Viva Aerobus and Volaris are expanding service from San Jose Cabo, Maribel Collins, Baja California Sur tourism and economy secretary confirmed that Viva Aerobus intends to launch a 3X-weekly route to Queretaro in April, followed by daily flights to Cancun in May, which will operate via Mexico City Toluca. Volaris will also add a 4X-weekly route to Querétaro and launch a 2X-weekly San Jose Cabo-Mexicali service in October.
---
Kuwait Airways and Malaysia Airlines have signed an interline agreement, which will commence from April 1. Kuwait Airways CEO Maen Razouqi says the deal will increase connectivity to major cities in the Asia-Pacific region, including Auckland, Melbourne in Australia, Seoul, Sydney and Tokyo. The partnership coincides with Kuwait Airlines opening a new sales office in Kuala Lumpur. The airline began flying to Kuala Lumpur International in October 2022 and now serves the airport from Kuwait City three times per week using Airbus A330-800neo aircraft.
---
March 29
Air New Zealand has resumed flights between Auckland and Denpasar-Bali for the first time in three years. Service operates three times per week through Oct. 27 using Boeing 787-9s, increasing to 5X-weekly between June 26 and July 30. "Bali is one of our most popular routes, with more than 17,000 customers welcomed onboard our Air New Zealand aircraft bound for Denpasar in 2019 alone," says Air New Zealand chief customer and sales officer Leanne Geraghty.
---
Japan's All Nippon Airways (ANA) has resumed flights between Tokyo Haneda and Munich, Germany. The route will be operated 3X-weekly using 787s and returns after a three-year absence. This is very good news for Bavaria as a business and tourism location and for the mutual exchange between the two nations," says Thomas Kube, head of route and passenger development at Munich Airport.
---
Startup AirConnect has opened two routes to Budapest, Hungary, from Romanian cities Bucharest and Cluj-Napoca. Both services will be 2X-weekly using ATR 72-600s. OAG data shows the airline will compete with Tarom from Bucharest and FlexFlight from Cluj-Napoca, which fly 11X-weekly and 4X-weekly respectively.
---
Aruba and Guyana have become the latest destinations to join British Airways' network. Flight BA2157 departed London Gatwick (LGW) at 10 a.m. March 26 and touched down at Queen Beatrix International Airport (AUA) in Oranjestad, Aruba, at 5 p.m. local time. The new route will operate twice weekly via Antigua on Thursdays and Sundays. On March 27, the airline launched service between LGW and Cheddi Jagan International Airport (GEO) in Georgetown, Guyana. This route will operate via St Lucia on Mondays and Thursdays.
---
EasyJet has launched its first flights from Bristol, England, to Enfida-Hammamet in Tunisia. The year-round service will be offered twice a week with flights departing on Mondays and Fridays.
---
Wizz Air has started two new routes from London Luton and London Gatwick to Istanbul in Turkey. The services are the ULCC's first to Istanbul Airport. "Together with our recently announced routes to Antalya and Dalaman from Gatwick Airport, today's announcement demonstrates our continued commitment to serving the Turkish market as well as to offering improved connectivity," Wizz Air UK managing director Marion Geoffroy says.
---
Indian LCC IndiGo has commenced new direct flights between Bengaluru and Aurangabad, effective March 28. The airline said the 3X-weekly service will reduce travel time to 1 hr. 30 mins. "Bengaluru as well as Aurangabad are major silk and cotton production centers, and we are confident that this direct connection will benefit not only those in the textiles business, but also others," IndiGo head of sales Vinay Malhotra says.
---
March 28
Indonesia AirAsia is growing its domestic and international network from Jakarta. Domestic service to Adisumarmo International Airport, located 14 km north of Surakarta, will start on April 15 operating 3X-weekly. A second domestic service to Radin Inten II Airport in Lampung begins the following day and will be 4X-weekly. The LCC's third addition will see flights launch to Phnom Penh International in Cambodia on April 19. Frequencies on this sector will be 4X-weekly. All three routes will use Airbus A320 aircraft.
---
Avianca has inaugurated service between Quito's Mariscal Sucre International in Ecuador to Medellín in Colombia. Flights will be offered four times per week with Airbus A320s. Two more routes from Guayaquil in Ecuador have also started on March 28, connecting the city with Medellín and Cartagena. Each sector will be flown 3X-weekly. "Thanks to this new air connection, we are achieving our goal of increasing international connectivity to increase the flow of travelers and, in addition, facilitate business between the two countries," says Carmen Caballero, president of tourism organization ProColombia.
---
Canada's Porter Airlines has launched three new routes between Ottawa International Airport and Boston, New York Newark and Thunder Bay. The new daily non-stop routes are served by 78-seat De Havilland Dash 8-400 aircraft. "This builds on our already extensive network in eastern Canada and substantially increases the number of destinations served directly from Ottawa," says Kevin Jackson, executive vice president and chief commercial officer of Porter Airlines.
---
Christchurch Airport in New Zealand has become the latest airport to welcome back Emirates Airbus A380 service. The return marked the resumption of the airline's daily service from Dubai to Christchurch via Sydney after more than three years. Justin Watson, CEO of Christchurch Airport, says, "Resuming the daily service offers South Islanders access from Christchurch Airport to dozens of the world's most famous cities." Earlier this month, Emirates resumed A380 flights to Glasgow International, Scotland, and confirmed it will offer A380 flights to Bali from June 1. The latter flights will become the first A380 service to Indonesia.
---
Aer Lingus has started a new service connecting Knock on the west coast of Ireland to London Heathrow and recommenced nonstop flights from Dublin to Hartford, Connecticut. The Knock-London Heathrow route will be daily using Airbus A320s, while Dublin to Hartford-Bradley will also be daily aboard Airbus A321neos. "As the only European airline operating out of Hartford, we also offer a unique service to US customers, flying them directly on our non-stop service to Dublin, and through our Dublin hub, connecting them onwards to the most popular UK and European destinations," Aer Lingus CEO Lynne Embleton says.
---
March 27
Lufthansa will resume Airbus A380 flights in June after a three-year hiatus. From June 1, daily service from Munich to Boston will restart. The outbound A380 flight to Boston will operate as LH424, and the inbound back to Munich as LH425. From July 4, a second A380 route will be reinstated, connecting Munich and New York John F. Kennedy (JFK). The outbound will operate as LH410 and return to Munich as LH411. By the end of 2023, four A380 aircraft will be deployed from Munich.
---
Qantas has restarted direct flights between Melbourne and Tokyo for the first time in more than three years. The service is the first nonstop flight between Melbourne and Tokyo's Haneda International Airport by any airline. Qantas previously served Tokyo Narita from MEL before the pandemic. The new year-round flights will operate four days per week with an Airbus A330 aircraft and add to Qantas' existing flights from Sydney and Brisbane to Haneda.
---
Finnair has resumed passenger flights to the Japanese city of Osaka after a one-year hiatus. Flights from Helsinki to Kansai International Airport will initially operate three times per week, departing Finland on Wednesday, Friday and Sunday, and returning from Japan on Monday, Thursday and Saturday. The route will operate using Airbus A350s.
---
Iceland's Play has confirmed the addition of Amsterdam to its summer 2023 schedule. The airline's flights from Reykjavik will take off on June 5, operating 5X-weekly. "Amsterdam is one of Europe's biggest hubs and a vital destination for our via operations between North America and Europe," Play CEO Birgir Jónsson says.
---
Abu Dhabi-based Etihad Airways has returned to Kolkata, India. The first flight touched down at 1:50 p.m. local time on 26 March. "Re-establishing this vital air link with East India will support the growing demand from travelers in and around the region, offering them easy access to Abu Dhabi and connectivity to our global network," Etihad Chief Revenue Officer Arik De says. Frequencies will be daily using Airbus A320s.
---
Jetstar has launched its newest Trans-Tasman route with JQ150 taking off from Auckland to Brisbane on March 27. The 4X-weekly route is expected to carry almost 40,000 visitors a year to Brisbane. "Since we announced the launch of the service, we've seen really strong bookings from holiday makers as well as expats keen to visit family and friends which is great news for local tourism operators and hospitality businesses," CEO Stephanie Tully says.
---
Norse Atlantic Airways has opened its first route from Paris Charles de Gaulle. Flights to New York JFK will be daily using Boeing 787 aircraft. "With the addition of our latest route from Paris, our airline now offers a total of five European destinations from New York, JFK this summer, including Rome, Berlin, Oslo and London" says Bjorn Tore Larsen, CEO of Norse Atlantic Airways.
---
Frontier Airlines will launch new seasonal nonstop service from Atlanta Hartsfield-Jackson (ATL): to Guatemala City (GUA), Guatemala; Santo Domingo (SDQ), Dominican Republic; and San Diego (SAN). From May 11, daily flights to SAN will begin alongside a 2X-weekly SDQ service. The route to GUA will launch the following day, operating twice a week. Additionally, the ULCC will restart daily seasonal nonstop service from ATL to Ontario on May 11 and a 3X-weekly route to Salt Lake City on May 12. With the new service, Frontier will serve a total of 38 nonstop destinations from ATL.
---
Japan's All Nippon Airways (ANA) is resuming three routes from Tokyo Haneda to mainland China over the coming weeks. Service to Beijing will restart on April 1, initially operating 5X-weekly before increasing to daily from April 10. Flights to Shanghai Pudong and Shanghai Hongqiao will also resume on a daily basis from April 2.
---
UK regional carrier Eastern Airways has announced a new cooperation with Air France and the launch of three new Paris services to commence in April 2023. Daily flights from East Midlands and Southampton to Paris Orly will launch on April 14, with a Cardiff-Paris Orly service starting on April 21. "These first three new UK-France services from East-Midlands, Southampton and Cardiff will initiate the new Eastern Airways and Air France cooperation, developing into a codeshare partnership in the course of this year," says Roger Hage, commercial director of Eastern Airways.
---
Vietnam Airlines has restarted flying between Da Nang and Tokyo Narita. Frequencies will be four times per week, rising to daily from July 1. Japan is one of the most important sources of visitors for Vietnam Airlines, with more than 1.6 million passengers transported in 2019. The Da Nang-Tokyo route reached almost 200,000 passengers.
This article was originally published on aviationweek.com.