Frontier Airlines Adds Slew Of Domestic Routes
San Francisco-Cleveland is among the new services being launched by ULCC Frontier Airlines as part of its summer season schedule.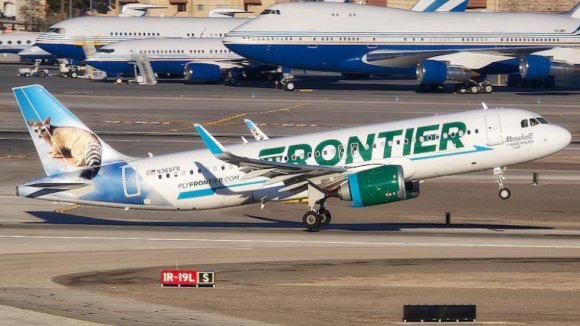 U.S.-based ULCC Frontier Airlines unveiled a host of domestic routes to be launched in May and June, including four new services from San Francisco (SFO).
Denver-based Frontier, an all-Airbus A320 family aircraft operator, will open daily service from SFO to both Chicago Midway (MDW) and Orlando (MCO) in May. MCO flights will launch May 10, while the MDW route will commence May 21.
From June 22, Frontier will start flying between SFO and Detroit (DTW) 3X-weekly, and on the following day will commence 4X-weekly service between San Francisco and Cleveland (CLE).
"We're proud of our commitment to SFO and our continued growth," Frontier Senior VP-Commercial Daniel Shurz says in a statement.
The SFO route will be one of four services Frontier is to launch from Cleveland. From May 12, the airline will start 4X-weekly flights from CLE to both Dallas/Fort Worth (DFW) and Charlotte (CLT). From June 8, Frontier will start flying 3X-weekly between CLE and San Diego (SAN).
From June 16, the carrier will launch 4X-weekly service between Raleigh-Durham (RDU) in North Carolina and Chicago Midway. From June 18, Frontier will open 3X-weekly flights between RDU and Houston Intercontinental (IAH).
Frontier notes it will operate 112 weekly departures from RDU by June 18 serving 20 destinations nonstop. "Frontier's latest expansion at RDU represents the largest investment they have made to the Raleigh-Durham region since they launched service here" in 2010, RDU CEO Michael Landguth says.
The airline will additionally begin daily service between Tampa (TPA) and Phoenix (PHX) from May 11 and 3X-weekly flights between PHX and IAH from June 18.
Frontier previously announced it will fly 2X-weekly from TPA to both Punta Cana (PUJ) and Santo Domingo (SDQ) in the Dominican Republic starting in May.
This article was originally published on aviationweek.com.