Airlines' Summer Capacity At Spanish Airports To Exceed 2019 Levels
Airport operator Aena says 2,950 routes are scheduled to be operated from its network of airports during the summer schedule.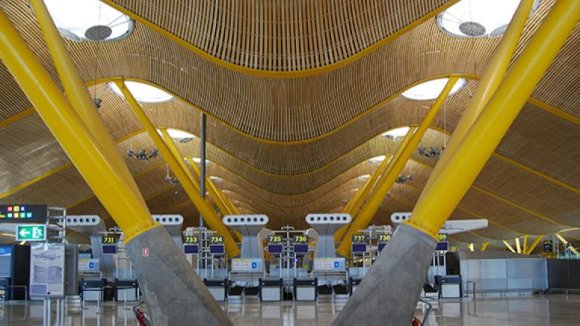 Aena, which manages and operates more than 40 airports across Spain, said the total number of seats scheduled by airlines at its airports for the northern hemisphere 2023 summer season will exceed 2019 levels by 4.4%.
"The airlines have scheduled 221.8 million seats and nearly 1.3 million commercial operations in Aena's network of airports for the summer season," which started March 26 and runs through Oct. 28, the company said in a statement.
Aena's network of airports has a total of 2,950 routes scheduled for the summer season, 39 more than in the summer of 2019.
The two largest airports in Aena's network, however, will be below 2019 seat levels for the summer season. Madrid-Barajas (MAD) is expected to see airlines offer 44.5 million seats for the season, which would be 99% of 2019 levels. Barcelona-El Prat (BCN) is scheduled to see 37.2 million seats offered, which would be 93% of 2019 levels.
Among international routes operated from Aena airports, the Italian and French markets are both expected to see a 10% increase in capacity for this summer season compared to the 2019 summer. Capacity increases will be particularly robust for flights to Morocco (up 60% over 2019), Poland (up 46% over 2019) and Portugal (up 30% over 2019).
Capacity on routes from Aena airports to the UK and Germany is expected to be down 4% versus summer 2019 in both markets.
Aena says it is offering incentives to airlines to encourage "new routes to unserved destinations, growth on routes at airports with less than 3 million passengers and growth on routes to Asia."
This article was originally published on aviationweek.com.