HK Express Grows In Vietnam, Hires New CEO
Vietnam's capital Hanoi will become a new point in the HK Express network.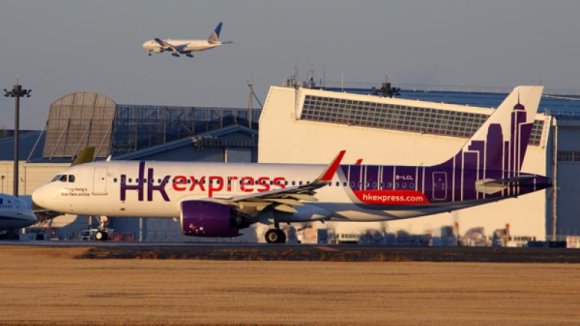 HK Express has unveiled plans to increase its network in Vietnam at the same time as confirming a leadership change.
The Hong Kong-based LCC is opening a new route to Hanoi later this month, which will become its third Vietnamese destination, joining Da Nang and Nha Trang. Flights will begin on April 28, operating daily.
The network addition comes as Jeanette Mao takes over as CEO of the Cathay Pacific subsidiary, succeeding Mandy Ng who departs after almost four years in the role.
Mao has been with Cathay for more than two decades and was latterly general manager inflight service delivery at the airline. Ng will move to the role of director of service delivery at Cathay.
"I look forward to leading the airline to grow from strength to strength, as we are set to expand beyond pre-pandemic levels this summer," Mao says.
In March, HK Express received the first of 16 Airbus A321neo aircraft on order, adding to its fleet of five A320neos, 11 A321ceos, and 10 A320neos. The airline said the delivery was "timed strategically" with the anticipated full operation of the three-runway system at Hong Kong International Airport by the end of 2024.
OAG Schedules Analyser data shows the LCC is operating some 84,840 seats across 18 routes during the week commencing April 3, 2023. This compares with 83,636 seats and 23 routes at this time in 2019.
By the peak of the northern summer season, capacity is expected to swell to about 101,000 weekly seats—an increase of 10.2% on pre-pandemic levels.
In the Hong Kong-Hanoi market, three carriers currently provide nonstop service. Cathay offers nine flights per week, while Hong Kong Airlines and Vietnam Airlines each have a 2X-weekly connection. Vietnam Airlines plans to increase frequencies to 3X-weekly later this month.
In total, there are some 5,720 two-way weekly scheduled seats between the destinations this week, down from 11,528 at this time in 2019 when Hong Kong Airlines, Vietnam Airlines, Jetstar Pacific Airlines and defunct carrier Cathay Dragon served the sector.
This article was originally published on aviationweek.com.