JetBlue Adds Florida Routes From Worcester, Massachusetts
JetBlue is growing its presence at the regional airport located 50 mi. from Boston Logan.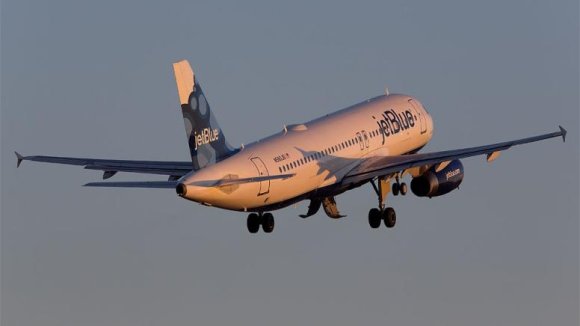 JetBlue Airways plans to resume service between Worcester Regional Airport (ORH), Massachusetts, and Orlando International Airport (MCO) in June, plus add a new seasonal route from the New England airport to Fort Myers (RSW), Florida, next year.
The airline already serves Florida's Fort Lauderdale (FLL) from Worcester. From June 15, it will restart ORH-MCO flights suspended during the COVID-19 pandemic. Service will operate daily on a route that will be exclusive to JetBlue.
From Jan. 4, 2024, JetBlue will launch new winter seasonal service between Worcester and Fort Myers, operating flights daily.
ORH is located just over 50 mi. to the west of Boston Logan International Airport (BOS) and is viewed as an alternative to the major hub, where JetBlue has a strong presence. Massport operates both airports.
With the ORH additions, JetBlue says in a statement it is "meeting the increased demand from customers in the central Massachusetts region for additional Florida flights."
Massport Aviation Director Ed Freni adds: "JetBlue is a terrific partner and we are excited about the many travel opportunities the central Massachusetts region will have access to through these new routes."
Worcester is also served by American Airlines and Delta Air Lines, according to the airport.
This article was originally published on aviationweek.com.