Vietnam Airlines To Further Grow Vietnam-India Connectivity
Mumbai will become a new point in Vietnam Airlines' network from May.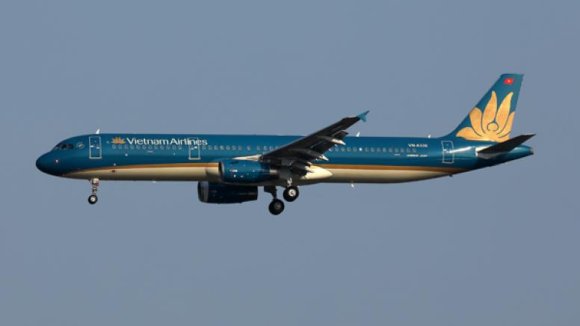 Vietnam Airlines has announced plans to double the number of routes it offers between Vietnam and India, further contributing to the surge of nonstop air service between the two countries.
Starting from May 20, the SkyTeam alliance member will launch two new routes to Mumbai, connecting the city with Hanoi and Ho Chi Minh City. These routes will be operated using Airbus A321 aircraft, and complement the carrier's existing flights from the two Vietnamese cities to Delhi that launched last June.
According to a statement from Vietnam Airlines, the additional Mumbai routes will strengthen trade, cultural, social, and tourism ties between the two countries. The new Hanoi-Mumbai flights will operate four times per week, while Ho Chi Minh City-Mumbai will be served three times per week.
Vietnam Airlines' total capacity between India and Vietnam will increase to about 5,684 two-way weekly seats, according to OAG Schedules Analyser data, up from 2,652 currently. The airline will face competition from LCC Vietjet in the Hanoi-Mumbai and Ho Chi Minh City-Mumbai markets, with the latter airline operating both A321s and A330s on the sectors.
Vietnam Airlines' expansion in the Indian market follows that of Vietjet, which launched its inaugural flights to the country in April 2022. At present, Vietjet provides a combined 22 flights per week to Ahmedabad, Delhi, and Mumbai from both Hanoi and Ho Chi Minh City. During the winter 2022/23 season, the airline also served the three Indian cities from the coastal resort of Da Nang.
In the wider Vietnam-India market, IndiGo also offers two routes, flying daily from Kolkata to Hanoi and Ho Chi Minh City.
Overall, the three carriers currently have a combined 18,710 two-way weekly seats available between the countries. At this time in 2019, there were no scheduled nonstop routes in operation.
The planned Mumbai routes come days after Vietnam Airlines scheduled plans to further expand its long-haul network with a new Hanoi-Melbourne service. Flights from Vietnam's capital to the Australian will start on June 1, initially operating twice a week using A350-900 aircraft.
This article was originally published on aviationweek.com.