Routes In Brief: Rolling Daily Updates (W/C April 17, 2023)
The latest new route announcements, schedule changes and codeshares.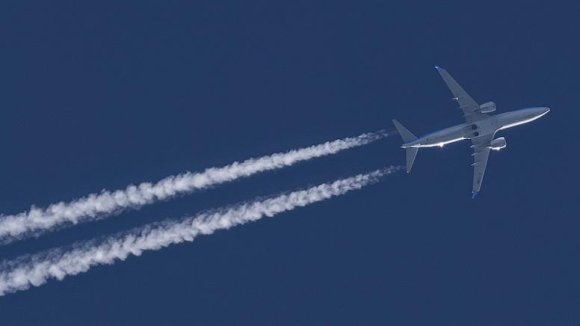 April 21
Swedish airline BRA - Braathens Regional Airlines has confirmed the launch of two new routes from Visby, a town on the Swedish island of Gotland in the Baltic Sea. Flights to Aarhus, Denmark, will commence on July 3, with service to Norway's capital Oslo beginning three days later. Both routes will be operated twice a week using 72-seater ATR 72-600 aircraft until mid-August. "Visby is an obvious short holiday destination for Danes, and it is good for BRA to add a direct summer route from Aarhus to Visby in addition to their year-round Stockholm flights," says David Surley, senior director route development and marketing at Aarhus Airport. BRA will be the sole airline providing flights from Visby to both Aarhus and Oslo.
---
Australian startup Bonza has commenced a further four routes this week, three of which are from Toowoomba Wellcamp (WTB) in Queensland. From WTB, flights have begun to Melbourne Tullamarine operating 4X-weekly; Townsville Airport 2X-weekly; and Whitsundays 2X-weeky. The LCC has also started a Sunshine Coast-Coffs Harbour service on April 21, flying 2X-weekly. Bonza's initial route map includes 27 routes to 17 destinations. The airline has a fleet of four Boeing 737-8s.
---
Dutch regional airline AIS Airlines is set to launch a new scheduled service next month. Beginning on May 22, Esbjerg in Denmark and Stavanger in Norway will receive six weekly flights. Passengers will travel on a 19-seater British Aerospace J32 aircraft.
---
Cayman Airways has announced the addition of extra flights between Grand Cayman and La Ceiba, Honduras, in response to high demand. The route currently operates once a week on Fridays using Boeing 737-8s, but an additional Monday service will be offered on May 8, 15 and 22. From June 20 to Sept. 5, the Friday flight schedule will remain the same and additional frequencies will be operated on Tuesdays.
---
After a gap of more than two years, nonstop flights have resumed between Venezuela and Brazil. Conviasa, the Venezuelan state-owned airline, has launched 1X-weekly service between Puerto Ordaz in eastern Venezuela and Manaus in northwestern Brazil. The flights will operate using Embraer 190 aircraft. According to OAG data, the two countries have been without nonstop air service since late 2020, when AVIOR Airlines suspended its Caracas-Manaus route.
---
April 20
Korean Air is increasing frequencies on routes from Seoul Incheon to destinations in Europe and North America. Service to Amsterdam will rise from 4X-weekly to daily on May 22; Boston from 5X-weekly to daily on May 11; Istanbul from 3X-weekly to 5X-weekly on June 3; and Prague from 3X-weekly to 4X-weekly on June 2. At present, Korean Air serves 12 destinations in Europe and 13 in North America. In a statement, the airline said the move was part of plans to restore its international network back to pre-pandemic levels.
---
Indian startup Akasa Air has added Bhubaneswar as its 16th destination, marking its first foray into the state of Orissa. The airline will operate flights between Pune-Bhubaneswar and Bengaluru-Bhubaneswar, with a total of 14 weekly flights. "Bhubaneswar is one amongst very few cities where we commence operations with two daily direct flights," Akasa co-founder and chief commercial officer Praveen Iyer says. "Providing seamless connectivity at affordable fares across major cities will boost travel and tourism for the city." Since its launch in August 2022, Akasa has carried more than 1.5 million passengers and now operates a network of 36 routes connecting 17 cities.
---
German leisure airline Condor will resume flights to Fairbanks, Alaska, from June 15. The carrier will offer a weekly Frankfurt-Anchorage-Fairbanks-Frankfurt service using Boeing 767-300 aircraft. It last operated the routing during the summer 2022 season. Nonstop Condor flights between Frankfurt and Anchorage will also restart on May 18, operating 2X-weekly.
---
China Eastern Airlines has scheduled the launch of a new route between Beijing Daxing and Moscow Sheremetyevo. Flights will commence on April 27, operating three times per week using Airbus A330-300 aircraft. The airline currently serves Russia's capital from Shanghai Pudong 3X-weekly. OAG data shows that Xi'an Xianyang-Moscow Sheremetyevo will also resume on April 25 with A330s. The summer season route first launched in July 2014 and was last operated in October 2019.
---
April 19
Canadian ULCC Lynx Air has announced the addition of services between Montreal Trudeau International (YUL) and Vancouver International (YVR) starting June 23. The airline will operate six flights per week between the cities. The announcement comes after the recent unveiling of services from Montreal to Calgary and St. John's, starting June 6. "Historically Montréal and Quebec have been under-served by low-cost carriers, and Lynx Air aims to change that," Lynx CEO Merren McArthur says. Three airlines serve the Montreal-Vancouver market with nonstop flights at the present time. Air Canada offers three flights per day, while Flair Airlines flies YUL-YVR daily and Air Transat 4X-weekly.
---
China's Hainan Airlines has increased frequencies between Beijing Capital and Manchester, England. The airline is now offering four flights per week using Airbus A330s between the cities, up from 1X-weekly previously. The rise restores the route to the same number of frequencies offered before the pandemic. "The economic benefits of more regular flights between Manchester and Beijing will be significant, whether that be in terms of trade, tourism or inward investment," Manchester Airport MD Chris Woodroofe says.
---
Fly Kıbrıs Havayolları (Fly KHY) has launched its first commercial services. The carrier intends to fly from Ercan International Airport in Northern Cyprus to Ankara, Istanbul and Izmir in Turkey. The routes will be operated using Freebird Airlines' Airbus A320 aircraft.
---
April 18
Qatar Airways is resuming flights to Casablanca and Marrakesh in Morocco on June 30. The route will operate from Doha to Casablanca and then on to Marrakech. Flights will then return to Doha via Casablanca. The airline intends to offer four flights per week on Monday, Wednesday, Friday and Saturday using Boeing 787-8 aircraft. "The Qatar Airways' flights to Casablanca and Marrakesh solidify our commitment to the Moroccan market and meet a strong demand for connectivity to these two beautiful and historic cities," Qatar Airways CEO Akbar Al Baker says.
---
Dubai-based Emirates is set to offer an additional 38 flights across six cities in the GCC and Middle East to meet the high demand for Eid Al Fitr holiday travel. More than 110,000 passengers are expected to board Emirates flights during Eid Al Fitr across the region. In Saudi Arabia, the airline will offer four extra frequencies between April 19-29 to and from Riyadh, while Jeddah will receive six additional Boeing 777 flights. Dammam will also rise from 18 to 21X-weekly, starting from April 20 through May 31, and there will be 16 more flights to Medina in April to accommodate passengers traveling inbound for Umrah. Elsewhere, Emirates will operate an additional eight flights to Kuwait from April 20-27, and one additional flight to Beirut on April 23.
---
Croatia Airlines is launching a new weekly service between Dubrovnik and Prague, Czech Republic. Flights will begin on May 18 and operate through Oct. 12. In addition, the carrier plans to resume a 2X-weekly Split-Prague service from May 13.
---
April 17
Qantas has launched a new route from Melbourne to Jakarta, Indonesia. The year-round flights will operate three days per week with an Airbus A330 aircraft and add to Qantas' existing flights to Jakarta from Sydney. This brings the total number of seats between Australia and Jakarta to almost 300,000 annually, and the choice of 10 flights per week. Qantas Domestic and International CEO Andrew David says the new route will support growing business and government links between Australia and Indonesia. "We continue to see really strong demand for travel to and from Melbourne, so we're pleased to be expanding our international network with another new route of out Victoria," David adds.
---
Norwegian has added a new route to its winter season program, connecting Aalborg Airport in Denmark with the Spanish island of Tenerife. The route, which starts on Oct. 31, will operate once a week on Tuesdays until the end of the winter season. Magnus Thome Maursund, commercial director at Norwegian, says Tenerife is already one of the most popular destinations in the LCC's network.
---
Latvian carrier airBaltic has launched flights between its Riga home base and Hannover, Germany. The airline will connect the cities with two weekly frequencies. The flights between Riga and Hannover are scheduled to take 1 hr. 55 min. The move by airBaltic comes as part of its expansion plan for the summer season 2023, with 20 new routes on offer from its three bases in the Baltics and Tampere, Finland.
---
Air Serbia has launched direct flights from Belgrade to: Catania, Italy; Izmir, Turkey; and Lisbon, Portugal. Service to all three destinations will be twice a week. Bojan Aranđelović, head of network planning and scheduling at Air Serbia, says the airline plans to further expand its presence in Italy with three more cities in its network.
---
Transavia France has added Izmir to its network of destinations, starting flights to the Turkish city from Paris Orly. The carrier will operate two flights per week between the cities every Saturday and Sunday until Oct. 28 using Boeing 737-800 aircraft.
This article was originally published on aviationweek.com.