Pittsburgh Airport, IAG To Work Together On Technology
The partnership comes as IAG-owned British Airways is boosting frequencies to Pittsburgh International Airport (PIT) this summer.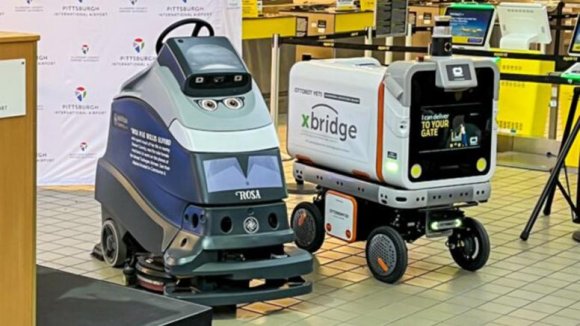 Ahead of British Airways (BA) adding two more weekly flights to Pittsburgh International Airport (PIT), the airline's parent International Airlines Group (IAG) and the Pennsylvania airport are partnering to develop and test new technology.
BA is currently serving PIT from London Heathrow (LHR) 4X-weekly. It resumed service on the route in summer 2022 after a more than two-year COVID-19-related suspension which came after the airline had only recently returned to the airport in 2019 for the first time since 1999. BA plans to up the service to 6X-weekly this summer.
IAG and PIT say in a statement that the technology partnership stems from a "shared vision to drive the aviation industry forward by developing technological solutions to safety, customer experience and operational efficiency challenges for both airlines and airports."
PIT has a 10,000-ft.2 in-terminal "xBridge" program center, where new technologies are demonstrated and tested. The airport has explored using autonomous cleaning machines, among other trials.
"PIT is at the forefront of aviation innovation and recognizes the power our airport can provide to test automation for this industry and beyond," PIT CEO Christina Cassotis says in a statement. "We are thrilled to partner with IAG, an aviation leader and innovator itself, to develop groundbreaking solutions for its passengers and the industry right here at xBridge."
PIT handled 595,764 passengers in February, up 20.6% over February 2022.
This article was originally published on aviationweek.com.