Routes In Brief: Rolling Daily Updates (W/C April 24, 2023)
The latest new route announcements, schedule changes and codeshares.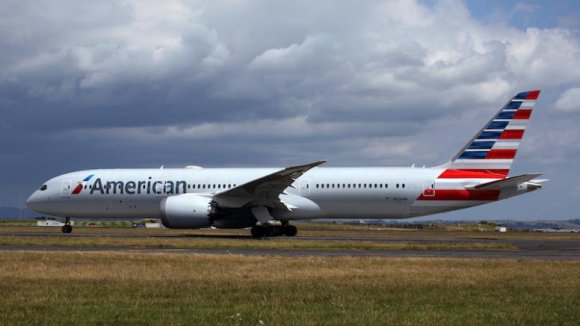 April 28
Verona, Italy, has been added to Icelandair's route network. Flights from Reykjavik Keflavik will operate weekly from Dec. 20 through March 2, 2024. Icelandair has offered charter flights to Verona in the past, but this is the first-time scheduled service will be available. "Verona is an exciting new destination and a great addition to our diverse winter sport offerings," chief revenue officer Tómas Ingason says.
---
HK Express has launched its inaugural service between Hong Kong and Hanoi, expanding its network in Vietnam. Frequencies will be daily. "We currently fly to Da Nang and Nha Trang, and this new addition of service to Vietnam's capital Hanoi enables our customers to access all three cities and explore different adventures and landscapes," HK Express CEO Jeanette Mao says.
---
Flyone is introducing Larnaca as a new flight destination starting April 29. Service from Chisinau will initially operate once a week on Saturdays. However, starting from June 8, frequencies will increase to twice a week, with flights scheduled on Thursdays and Sundays.
---
AirAsia Philippines is restoring more international routes from its Manila and Cebu hubs. Manila-Shanghai will resume on July 1, while service from Cebu to Shenzhen commences on June 2 and Tokyo Narita on July 1. "We believe that the Filipinos' hunger for travel is now strongly backed by opening more international destinations as shown in our forward bookings until the rest of Q2," AirAsia Philippines communications and public affairs country head Steve Dailisan says.
---
April 27
Moldova's Flyone is launching a new route between Chisinau and Madrid. Service will begin on June 28, operating once a week on Wednesdays using Airbus A320s. OAG shows the airline will be the sole operator of flights between Moldova and Spain.
---
Viva Aerobus plans to launch four new routes from Mexico City Felipe Ángeles International Airport in July. The ULCC will open a 4X-weekly service to Hermosillo, as well as 3X-weekly flights to Mazatlan and Ixtapa. Mexico City Felipe Ángeles-Puerto Vallarta will also be daily.
---
SWISS is set to expand its long-haul services in the upcoming winter season, with increased frequencies to destinations including Miami, Shanghai, Singapore, and Cairo. Frequencies to Miami will be doubled from their summer 2023 levels to up to 14X-weekly, while Shanghai will return to receiving 6X-weekly service this winter, three frequencies more than have been offered during the present summer season. Singapore will revert to daily service through the addition of one further weekly flight, and Egypt's capital Cairo will also be served daily during winter 2023/24.
---
Ryanair is adding three Boeing 737-8 aircraft to its London Luton-based fleet. The ULCC plans to operate more than 140 weekly flights across 27 routes from the airport during the summer 2023 season. Nine routes are new, including service to Bezier, Bologna, Malta and Seville.
---
UK leisure carrier Jet2.com has announced the launch of six new routes. Manchester-Vienna will operate 2X-weekly from Sept. 29; East Midlands-Krakow and East Midlands-Prague will be up to 2X-weekly from Nov. 9 and Nov. 10 respectively; Birmingham-Vienna will be up to 2X-weekly from Nov. 10; Edinburgh-Prague will be 2X-weekly from Nov. 30; and Bristol-Geneva will be 1X-weekly from Dec. 23.
---
April 26
Starting Dec. 1, Dutch airline Transavia will operate flights twice a week to Tromsø in northern Norway. Departing from Amsterdam, the flight time is estimated to be 3 hr. 15 min. The airline is partnering with travel companies Voigt Travel and Buro Scanbrit to launch the route. "We are very pleased that through our collaboration with Transavia we are making the North of Norway even more accessible for the Dutch market," says Marloes Meijer, general manager of Voigt Travel.
---
JetBlue has confirmed that daily service to Amsterdam from New York John F Kennedy will begin Aug. 29 and from Boston on Sept. 20. This marks JetBlue's third transatlantic market debut, following the airline's successful launch of London service in August 2021 and its highly anticipated service to Paris coming this June. Flights will operate using Airbus A321LR aircraft.
---
American Airlines is to begin operating its Dallas Fort Worth-Dublin service year-round. The route was previously a summer-only service. The carrier has also confirmed that it will expand its daily summer service between Dublin and Charlotte, with the service starting earlier on March 1, 2024. "This welcome expansion is evidence of the strong demand for transatlantic travel between Dublin Airport and North America," says Vincent Harrison, chief commercial and development officer at Dublin Airport.
---

April 25
Starting July 13, Vietjet is opening a new route connecting Da Lat, in the central highland of Vietnam, with Busan, South Korea's second largest city. Frequencies on the route will be daily, with a flight time of about 4 hr. 45 min. With the addition of Da Lat-Busan service, Vietjet will offer a total of 13 routes for travel between Vietnam and South Korea. The LCC already has four routes to Busan from Hanoi, Ho Chi Minh City, Da Nang and Nha Trang.
---
Lufthansa has inaugurated a new service from Frankfurt to Belfast City Airport, marking the first time the Star Alliance member has operated in Northern Ireland. The route becomes the sole nonstop connection between Northern Ireland and Germany and will operate up to four times a week on Mondays, Wednesdays, Fridays and Sundays. "Connecting passengers will enjoy a convenient and full service one-stop connection beyond our hub to our vast network of 200 destinations in most parts of the world," says Frank Wagner, general manager sales, UK, Ireland, and Iceland for Lufthansa Group.
---
South African carrier Airlink has launched a new daily Johannesburg-Nairobi service. The new route will operate with 98-seat Embraer E190 aircraft and is expected to strengthen bilateral tourism, trade, and economic ties between South Africa and Kenya. "It is an important, but underserved, route between two major economic hubs and which, since 2019 until today, offered no competition," Airlink CEO and managing director Rodger Foster says.
---
Caribbean Airlines plans to resume flights from Port of Spain to Caracas, Venezuela, from May 13. Service will initially operate on Saturdays, but the carrier expects to increase frequencies in line with demand.
---
April 24
American Airlines plans to resume daily Los Angeles-Auckland service from Dec. 21 using Boeing 787-9s, re-entering a market that is set to become increasingly crowded. The carrier last offered nonstop flights on the sector before the pandemic alongside Air New Zealand's 2X-daily service. Air New Zealand has since resumed daily service and is the sole operator of Los Angeles-Auckland flights at the present time, according to OAG. However, both Delta Air Lines and United Airlines intend to enter the market at the start of the winter 2023/24 season.
---
UK regional airline Eastern Airways has launched a daily service from Cardiff International Airport, Wales, to Paris Orly, marking the third new service to France's capital within a week. The daily flight will use 72-seat ATR aircraft and adds to routes launched from East Midlands and Southampton. Eastern said the three routes have been opened ahead of the launched of a codeshare partnership with Air France.
---
British Airways (BA) has confirmed it will extend its partnership with Loganair, adding 11 new routes to its codeshare agreement. The expansion will give BA passengers access to 46 of Loganair's UK routes. The new routes available are: Aberdeen-Newcastle; Belfast City-Dundee; Belfast City-Inverness; Isle of Man-Newquay; London Heathrow-Dundee; London Heathrow-Kirkwall; London Heathrow-Sumburgh; Southampton-Stornoway; Manchester-Sumburgh; Manchester-Stornoway; and Dublin-Inverness.
---
Korean Air has resumed flights to Brisbane, Australia. The service from Seoul Incheon will operate 5X-weekly with Boeing 777s. The returning route has been supported by Queensland's Attracting Aviation Investment Fund, a joint venture between Brisbane Airport Corporation and the Queensland Government. "South Korea is an economic powerhouse and this state's third largest trading market and a major technology partner in Queensland's new energy economy," says Gert-Jan de Graaff, CEO of Brisbane Airport Corporation. "The return of permanent flights turns the tap back on for large scale South Korean tourism to Queensland and makes it easier for students to study here and their families to visit."
---
Nigeria's Air Peace has commenced two new routes, including a first to Israel. The airline will operate a Lagos-Abuja-Tel Aviv service twice a week using Boeing 777 aircraft. Additionally, a domestic Lagos-Abuja-Maiduguri route has been launching, operating 4X-weekly with 737s.
This article was originally published on aviationweek.com.