Aeroitalia Plans Comiso Routes After Ryanair's Withdrawal
Aeroitalia will begin flying to the Sicilian airport of Comiso following Ryanair's exit.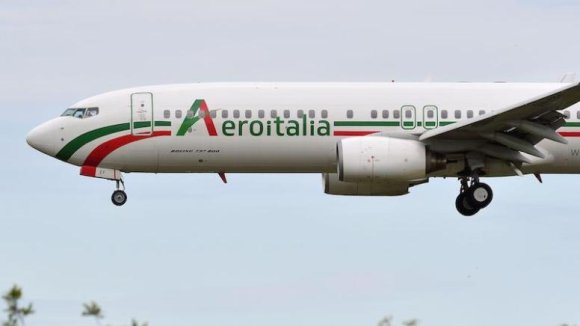 Aeroitalia is to take over three routes at Comiso on the island of Sicily after Ryanair announced plans to suspend flights to the airport.
From May 15, Aeroitalia will launch domestic service to Milan Bergamo and Rome Fiumicino, followed by a route to Forli the next day. The planned operations include four flights per week to Milan, daily service to Rome and three weekly round trips to Forli. Boeing 737-700 aircraft will be used on each of the routes.
Società Aeroporto Catania (SAC), which operates Comiso Airport, said Aeroitalia's entry to the market would "guarantee the mobility of a large slice of Sicilians" and cater for the large tourist flows the destination expects to handle over the peak summer months.
Ryanair announced its intention to leave Comiso earlier this month following a spat with SAC. The airline said it intended to hold a press conference on April 20 and 21 to unveil growth plans from Sicily, but SAC "attempted to change the terms" of an agreement on the eve of the conference.
In response, the ULCC said it was withdrawing all service from Comiso. OAG Schedules Analyser data shows that Ryanair served seven destinations from the airport, flying to Bologna, Brussels Charleroi, Milan Bergamo, Milan Malpensa, Pisa, Rome Fiumicino and Venice Treviso.
Alongside the planned launch of Aeroitalia's flights from Comiso, Wizz Air has offered "rescue fares" for passengers affected by Ryanair's withdrawal. The tactic of launching rescue fares is often used by Ryanair when a competitor exits a market or cancels flights. Wizz said the fares would be available from Catania, the airline's sole base on Sicily located about 100 km (62 mi.) from Comiso.
This article was originally published on aviationweek.com.