Lufthansa Expands India Service, Eurowings Confirms Dubai Return
Lufthansa is expanding its footprint in India and adding more Airbus A380 service, while subsidiary Eurowings will return to Dubai after seven years away.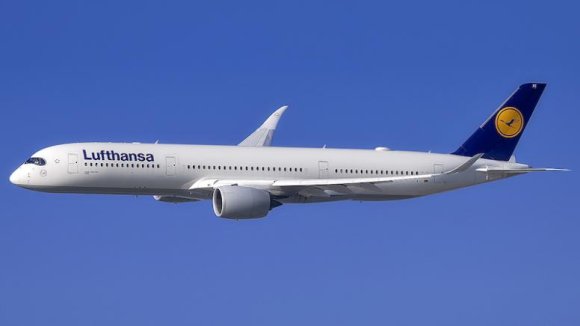 Lufthansa is set to increase its presence in India by introducing a new route to Bengaluru and resuming flights to Hyderabad after an absence of over a decade. The airline has also announced plans to restore Airbus A380 service on more long-haul routes.
The Star Alliance member aims to commence a Munich-Bengaluru service on Oct. 29, utilizing the A350-900. Flights will operate three times a week, departing from the German city on Sundays, Wednesdays and Fridays.
Bengaluru will become Lufthansa's third destination in India served from Munich, joining the airline's existing daily flights to Delhi and Mumbai, also operated with A350-900s. The launch of the Munich-Bengaluru route was initially planned for March 2020 but was postponed due to the onset of the pandemic. Lufthansa already operates daily flights to Bengaluru from Frankfurt.
In addition to the Bengaluru route, Lufthansa intends to resume service to Hyderabad, the capital of Telangana state and the fourth most populous city in India. The airline previously offered passenger flights between Frankfurt and Hyderabad in 2011, but the destination has been absent from its network since then.
With the addition of the Frankfurt-Hyderabad route, Lufthansa will operate five routes to India from its Frankfurt hub, including Bengaluru, Chennai, Delhi, and Mumbai. The specific frequencies and start date for the Frankfurt-Hyderabad service are expected to be announced in the coming weeks.
Ahead of Lufthansa reintroducing Airbus A380 service on June 1 with flights between Munich and Boston, it has also announced A380 flights will be offered between Munich and Bangkok for the first time during the winter 2023-24 season. Service will be daily from Oct. 29. Additionally, the carrier will resume operations using A380 aircraft between Munich and Los Angeles from Oct. 5 after a hiatus of over three years.
Lufthansa has 14 A380s parked at the present time, CAPA Fleet Database shows, but is resuming flights using the aircraft this summer. Two A380 routes have been confirmed so far, with the airline set to fly Munich-New York John F Kennedy daily from July 4, alongside the Munich-Boston service.
Meanwhile, group subsidiary Eurowings has also confirmed plans to expand its network next winter using A321neos. Earlier this week, Aviation Week reported that the carrier was exploring destinations including Dubai and Cape Verde thanks to the A321neo's extended range of 4,000 nm.
The LCC has now confirmed that Dubai International will return to its network for the first time since April 2016. Stuttgart-Dubai will launch on Oct. 29, followed by Berlin-Dubai on Nov. 1. Both routes will operate using A321neos twice a week, with frequencies from Berlin scheduled to double from the end of November.
Additionally, Eurowings is opening new leisure routes from Hannover and Nuremberg in November. Gran Canaria and Hurghada will be served up to three times a week from both airports. Furthermore, Hannover will receive a 2X-weekly service to Tenerife, while Nuremberg is gaining a route to Fuerteventura.
This article was originally published on aviationweek.com.