Air India Expands Dubai Capacity
Dubai is set to receive more Air India flights from Delhi and Mumbai.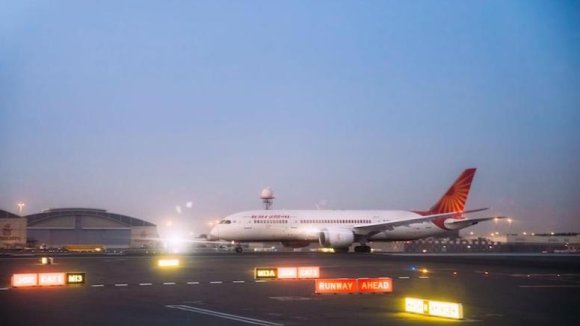 Air India will increase frequencies on two routes to Dubai International as part of its network alignment process with subsidiary Air India Express.
Effective April 29, the airline will add four round trips per week from Delhi, resulting in a 32X-weekly service to Dubai. Air India has also increased its Mumbai-Dubai service to 3X-daily from 17X-weekly.
The move is part of ongoing efforts to optimize flight schedules for Dubai and achieve synergy between Air India and Air India Express. The airlines are densifying their presence on commercially viable routes and reducing frequencies on overlapping routes.
Both carriers previously served Delhi-Dubai and Mumbai-Dubai, but Air India took over each route in March. The Star Alliance member uses a mix of Boeing 787-8, Airbus A320neo, and A321 aircraft on the services and will offer 14,596 two-way weekly seats between Delhi and Dubai, and 8,092 between Mumbai and Dubai starting in early May.
At the same time in 2019, Air India and Air India Express collectively provided 5,816 two-way seats in the Delhi-Dubai market, and 3,878 between Mumbai and Dubai.
Since the Tata Group took control of India's flag-carrier in January 2022, the group has embarked on a five-year overhaul program that includes combining LCCs AirAsia India and Air India Express, as well as merging full-service carrier Vistara into Air India.
The company in February also placed a huge order for 470 new aircraft from Airbus and Boeing, comprising 210 A320neo-family aircraft, 40 A350s, 190 737 MAXs, 20 787s, and 10 777Xs.
As well as serving Dubai from Delhi and Mumbai, Air India also offers daily service from Chennai, Cochin and Hyderabad, while Vistara serves Mumbai-Dubai daily.
This article was originally published on aviationweek.com.