Avelo Airlines Adds Bozeman, Montana Back To Network
The carrier's network will span 44 destinations by the end of June.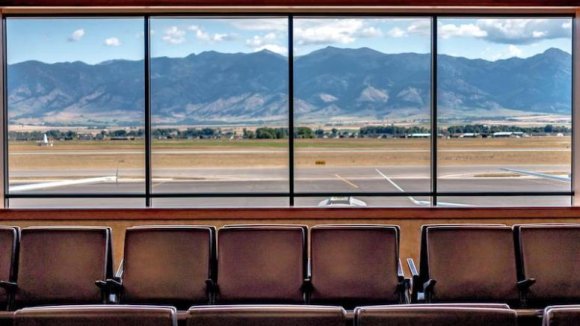 Avelo Airlines will open two new western U.S. routes in June, including re-adding an airport to its network.
From June 28, the startup will launch 2X-weekly service between Montana's Bozeman Yellowstone International Airport (BZN) and southern California's Hollywood Burbank Airport (BUR), Avelo's west coast base. Bozeman was briefly served by Avelo following the carrier's April 2021 launch, but was quickly dropped.
Avelo will be the only airline flying the BZN-BUR route, which it will operate with a Boeing 737, but United Airlines does serve BZN from Los Angeles International Airport (LAX). The re-addition of BZN brings Avelo's all-domestic network to 44 airports.
"Bozeman, it's time to say hello to Avelo again," CEO Andrew Levy says in a statement. "We're excited to be back in Big Sky country."
BZN COO Scott Humphrey adds: "We're pleased to have Avelo Airlines back in our market. Local passengers will enjoy the ease of access through Hollywood Burbank Airport with close proximity to a wide variety of attractions in southern California."
Additionally, from June 23, Avelo will open service between Redmond Municipal Airport (RDM) in Oregon and Charles Schulz Sonoma County Airport (STS) in California. The route, exclusive to Avelo, will be operated 2X-weekly with a 737.
From RDM, Avelo currently serves BUR and Palm Springs International Airport (PSP) in California. "Adding another new nonstop destination further demonstrates the draw of central Oregon tourism as well as our vibrant business community," RDM Airport Committee Chair Sean Neary says.
Avelo notes STS is "within minutes of dozens of wineries," adding: "STS is a small hometown airport experience where customers enjoy smaller crowds, shorter walking distance from curb to gate and quicker TSA lines."
Alaska Airlines, American Airlines and Avelo operate to a combined 11 destinations from Sonoma County, with Avelo serving BUR, Las Vegas (LAS) and PSP.
This article was originally published on aviationweek.com.