Routes In Brief: Rolling Daily Updates (W/C May 1, 2023)
The latest new route announcements, schedule changes and codeshares.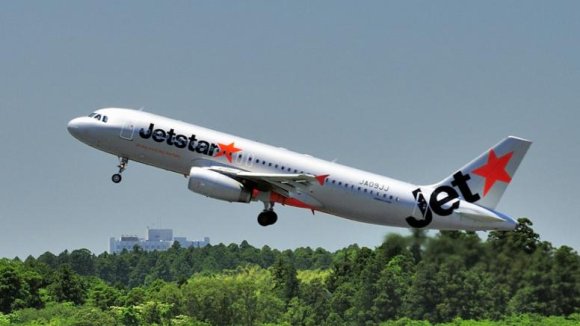 May 5
Icelandic carrier Play has confirmed two new destinations for the 2023-24 northern winter season. Flights from Reykjavik Keflavik to Fuerteventura, Spain, will begin on Dec. 20 and operate through April 3, 2024. The island becomes the airline's eighth destination in Spain alongside Alicante, Barcelona, Las Palmas, Madrid, Malaga, Palma de Mallorca and Tenerife. Service from Reykjavik to Verona, Italy, will also launch on Jan. 20 and operate once a week until Feb. 24. Verona is Play's third destination in Italy alongside Bologna and Venice. In April, fellow Icelandic airline Icelandair also announced a new route to Verona. Scheduled service starts on Dec. 20 through March 2.
---
Canada's Flair Airlines has revealed plans to introduce two routes from Montreal to Florida starting Oct. 29. The airline will offer daily services to Fort Lauderdale and Orlando-Sanford from Montreal-Trudeau International Airport. "Florida is incredibly popular for Montrealers, but historically the fares have been very high," said Garth Lund, chief commercial officer at Flair Airlines. "Our Florida routes have proven popular across our network and so it's a natural fit to offer service from Montreal."
---
Indonesia AirAsia is expanding connectivity by opening routes connecting Jakarta with Kuching, Malaysia; Hi Chi Minh City, Vietnam; and Labuan Bajo, Indonesia. Flights to Hi Chi Minh City will begin on May 31, followed by Kuching on June 16 and Labuan Bajo on June 16. The LCC said the route were being launched to "support tourism in the ASEAN region."
---
Frontier Airlines has commenced nonstop service from San Juan's Luis Muñoz Marín International Airport, Puerto Rico, to multiple destinations. From May 4, the airline launched flights to Cleveland, Baltimore, Chicago Midway, and Dallas-Fort Worth. In addition, Frontier also initiated nonstop service from Rafael Hernández International Airport in Aguadilla to Tampa and from Mercedita International Airport in Ponce to Orlando. On May 5, the carrier will inaugurate service from SJU to Detroit. Furthermore, Frontier will introduce flights from SJU to Cancún, Mexico, on May 11. These newly established routes bring the total number of nonstop services offered by Frontier from San Juan to 20.
---
May 4
Indian LCC IndiGo is expanding its Southeast Asia network with the launch of two new routes and frequency increases on two more. From June 3, the airline will begin flying to Singapore Changi and Bangkok Suvarnabhumi from Bhubaneswar's Biju Patnaik International Airport, located in India's eastern Odisha state. Both routes will be served twice a week. Additionally, the carrier will launch a daily service between Delhi and Singapore from May 25 and add a second frequency on its Kolkata-Bangkok route from June 3. "There has been an increasing demand for outbound travel from India during the summer season, and southeast Asian destinations are an all-time favorite for Indian vacationers," IndiGo head of global sales Vinay Malhotra says.
---
Turkish Airlines has launched flights to Krakow, Poland. Service from Istanbul will be 3X-weekly on Mondays, Wednesdays and Fridays. "With this route, our flag carrier has reached 343 destinations in 129 countries," Turkish Airlines chief investment and technology officer Levent Konukcu says. Turkish Airlines also serves Poland's capital Warsaw.
---
Mexican ULCC Volaris has announced plans to launch four domestic routes. Queretaro-Los Cabos will be 4X-weekly from July 10; Guadalajara-Loreto will be 2X-weekly from July 11; and Cancun-Hermosillo and Mexicali-Los Cabos will each be 2X-weekly from July 13. Omar Carrera, commercial director of Volaris, says the services would boost the flow of tourists and strengthen economic activity in each region.
---
Ethiopian Airlines has resumed flights to Singapore Changi from its Addis Ababa hub after an absence of three years. The airline will operate an Addis Ababa-Singapore-Kuala Lumpur routing four times per week. "In line with our plan for growing our network around the world, we will keep on opening new routes to enhance connectivity between Africa and the rest of the world via Addis Ababa," Ethiopian CEO Mesfin Tasew says.
---
May 3
Alaska Airlines has partnered with Kenmore Air to offer connections through Paine Field-Snohomish County Airport in Everett. Passengers can now book connecting flights via the airport to the San Juan Islands, situated north of Seattle. Kenmore Air serves Friday Harbor on San Juan Island and Eastsound on Orcas Island using a fleet of Cessna Caravan aircraft. Since commencing service at Paine Field in March 2019, Alaska Airlines has transported more than 1.6 million passengers to and from the airport.
---
Latvian airline airBaltic has launched three routes from its hub in Riga. Service to Bucharest will be offered three times per week, while Porto and Burgas will each receive two flights per week. The carrier also plans to launch Riga-Bilbao and Riga-Tivat services from May 4, operating 2X-weekly. Additionally, airBaltic has opened two routes from its Tampere base in Finland. Both Milan and Nice will be served twice a week using Airbus A220-300 aircraft.
---
UK regional carrier Eastern Airways has resumed service between Humberside Airport and Newquay-Cornwall Airport. Flights will operate up to four times per week until September. A weekly flight from Humberside to Jersey in the Channel Islands will also begin on May 13. "Given the UK staycation growth remains a preference for many; we are welcoming back the Newquay Cornwall service which complements our East Midlands and London Gatwick services to Cornwall with an expanded frequency for this year," Eastern commercial director Roger Hage says.
---
May 2
Jetstar Asia flights from Singapore to Haikou, the port city in China's Hainan Island, have resumed. Frequencies will be four times per week using Airbus A320 aircraft. "Haikou was the first Chinese city Jetstar Asia flew to in 2009 and today, Hainan Island is one of the few Chinese destinations where most visitors can stay for up to 30 days without a visa and so we're seeing strong demand for this service," Jetstar Asia CEO Barathan Pasupathi says. The LCC expects to carry up to 70,000 travelers each year between the two cities.
---
Vietjet plans to increase flight frequency on two of its newly launched routes to Australia. The changes for Ho Chi Minh City-Melbourne and Ho Chi Minh City-Sydney take effect from Sept. 17 and Sept. 18 respectively. Each route will increase from 3X-weeky to 4X-weekly.
---
Canada's WestJet has launched its first service linking Calgary International Airport and Tokyo Narita International, becoming the airline's first-ever service to Asia. Flights between the cities will be operated three times per week. "Not only does this new route increase opportunities for business, leisure and cargo customers to expand their horizons in Asia, it also provides an exceptional opportunity to welcome transpacific leisure and business travelers direct to Calgary and Alberta," WestJet executive vice-president and chief commercial officer John Weatherill says.
---
Turkish Airlines and Air Serbia have expanded their codeshare partnership. Routes now covered include Belgrade-Izmir and Air Serbia's new route between Belgrade and Ankara. Air Serbia has also added its JU code on Turkish Airlines' flights from Istanbul to Sao Paulo, Almaty and Abu Dhabi, while Turkish Airlines has placed its TK code on Air Serbia's flights to Ohrid, North Macedonia. Additionally, Turkish Airlines has commenced a codeshare partnership with Latvia's airBaltic from May 1. The agreement covers flights between Istanbul and Riga.
---
Emirates has resumed its pre-pandemic flying schedule to London Stansted, adding a second daily flight from the airport to Dubai International. Flights will be operated by a Boeing 777-300ER. "This doubling of flights is a clear demonstration of the airline's confidence in Stansted and reflects the significant demand for long-haul services that exits across the region," London Stansted managing director Gareth Powell says.
---
Milan Bergamo Airport has welcomed the arrival of new airline partner Norwegian. The LCC has commenced a 2X-weekly service from Bergen using Boeing 737-800s, which will be joined by a 2X-weekly link to Oslo Gardermoen from June 22. Giacomo Cattaneo, director of commercial aviation at Milan Bergamo operator SACBO, says Bergen and Oslo are two white spots that the airport has "worked hard to fill."
This article was originally published on aviationweek.com.