SAS To Make Thailand Comeback After Nearly A Decade
Bangkok will return to SAS Scandinavian Airlines' network for the first time since early 2014.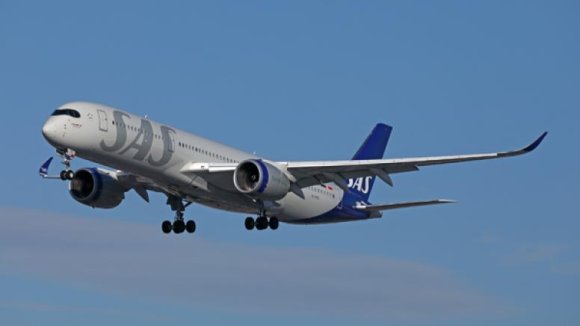 SAS Scandinavian Airlines is set to resume operations in Thailand's capital Bangkok after an absence of nearly 10 years.
The airline plans to introduce seasonal service between Copenhagen and Bangkok Suvarnabhumi, offering three weekly flights utilizing Airbus A350 aircraft. Pending government approval, the flights are scheduled to commence on Oct. 30, marking the start of the winter 2023-24 season.
With the launch of this service, Bangkok will become SAS's third destination in Asia. At present, the airline operates a route between Copenhagen and Shanghai Pudong, with three roundtrips per week. Additionally, flights from Denmark's capital to Tokyo Haneda are slated to resume on June 1, also with three weekly roundtrips.
SAS last operated flights to Bangkok during the winter of 2013-14. However, the airline suspended service to the city in March 2014, and Bangkok has remained absent from the carrier's network ever since.
Despite this, there has been a continuous nonstop connection between the cities thanks to Thai Airways International's longstanding Copenhagen-Bangkok service. The airline, which is a partner of SAS in Star Alliance, operates daily flights utilizing Boeing 777-300ER aircraft.
Prior to the pandemic, Scandinavian LCC Norwegian also operated flights on the 8,631-km (4,660-nm) sector. However, the airline has permanently withdrawn from the market after discontinuing all long-haul flights.
The new SAS route to Bangkok will operate from Copenhagen on Mondays, Wednesdays and Fridays, departing at 11.30 p.m. The return flight will depart Tuesdays, Thursdays and Saturdays at 11.45 p.m.
This article was originally published on aviationweek.com.