Porter Airlines To Open Transcontinental Ottawa-Vancouver Service
Porter Airlines will open a transcontinental Ottawa-Vancouver service as it rapidly builds its Embraer E195-E2 network.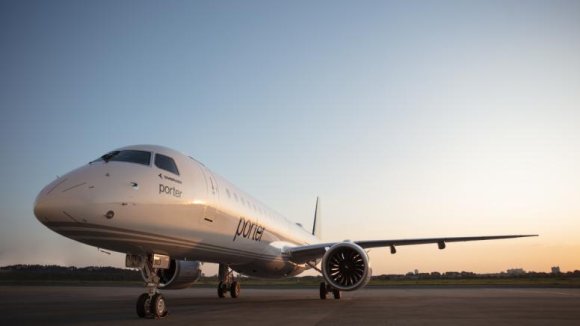 Canada's Porter Airlines, which is rapidly building its Embraer E195-E2 network, will add its first transcontinental route from Ottawa International Airport (YOW).
The airline, which started receiving the first of 50 E195-E2s it has on order in December 2022, is taking delivery of two of the 132-seat aircraft per month well into 2025. It also has options to take another 50 E195-E2s.
From July 26, the carrier will fly 1X-daily between the Canadian capital and Vancouver International Airport (YVR), giving YOW 10 routes served by Porter and the airline's first route to western Canada from Ottawa. Porter currently operates from Toronto Pearson (YYZ) to Vancouver, and will fly 5X-daily on the YYZ-YVR route this summer.
Porter recently revealed its summer plans for E195-E2 services from YYZ, flying six domestic routes, including 3X-daily service to Ottawa.
Both Air Canada and WestJet currently fly between Ottawa and Vancouver.
"Ottawa is positioned as a critical part of Porter's growing North American network," CCO Kevin Jackson says in a statement. "We will continue building our presence in YOW and providing a superior level of service and travel options for economy travelers."
Ottawa International Airport Authority CEO Mark Laroche adds: "We have eagerly awaited the expansion of Porter's E195-E2 jet destinations from YOW and are pleased that Vancouver tops the list."
This article was originally published on aviationweek.com.