SAS Announces First Routes To Africa 'In Decades'
SAS Scandinavian Airlines is expanding international flying for winter 2023-24 with A320neo service to Morocco.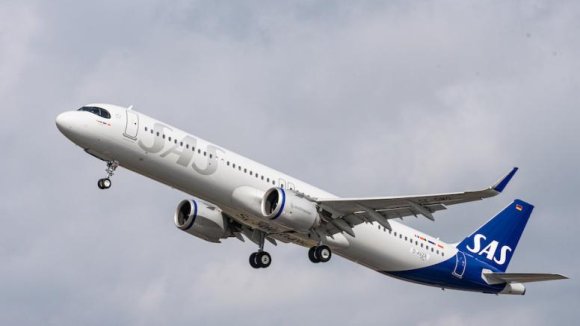 SAS Scandinavian Airlines will open service to Morocco in November, which the airline says will be its first flights to Africa "in decades."
The carrier will fly to Agadir-Al Massira Airport from both Copenhagen Airport and Stockholm Arlanda Airport from Nov. 4. Each route will be operated 1X-weekly, and both will be served on a seasonal basis through March 2024.
SAS will operate the routes with an Airbus A320neo aircraft configured with 180 seats in two classes.
The airline says in a statement that Agadir is a warm-weather getaway during the Scandinavian winter, with beaches and golf courses on offer.
"We are excited to see the world traveling again, and it's with great pleasure we can offer new destinations this coming winter," says Erik Westman, executive vice-president and CCO at SAS.
Westman continues: "Adding beautiful Agadir to our network means we will fly to Africa again for the first time in decades."
The Moroccan routes announcement comes shortly after SAS revealed plans to return to serving Bangkok Suvarnabhumi Airport on a seasonal basis from Copenhagen starting Oct. 30 for the first time in nearly a decade.
This article was originally published on aviationweek.com.